To Integrate with ModMed:
Email ModMed directly at practicesolutions@modmed.com to request an integration with FormDr. They will provide you the required data points (Firm Username & Password) to go-live.
Once ModMed has approved your account you can connect
To Connect your Packet:
Go to the 'Integrations' tab and select 'Export submissions to Modernizing Medicine'
Enter your User Name, Password, and Firm URL Prefix (ModMed will provide this information)
Click 'Authenticate ModMed'
Select the destination for your PDF and select a form to export.
Click Save Configuration
Go to 'My Forms' and update your packet with the correct ModMed shortcodes
To Update your packet:
Please use the list of provided shortcodes on your integrated packet.
Patient Name
| | | | |
| --- | --- | --- | --- |
| Level | Shortcode | Display | Definition |
| 1 | firstName | First Name | *Must Have/ Ex: Image 2 |
| 1 | middleName | Middle Name | |
| 1 | lastName | Last Name | *Must Have |
| 1 | modMedPhone | Phone | *Must Have |
| 1 | modMedEmail | Email | *Must Have |
| 1 | modMedBirth | Birthday | *Must Have |
| 1 | modMedAddress1 | Address | |
| 1 | modMedAddress2 | Address2 | |
| 1 | modMedCity | City | |
| 1 | modMedState | State | |
| 1 | modMedZip | Zip | |
| 1 | modMedCountry | Country | |
| 1 | modMedGender | Gender | |
| 2 | male | Male | |
| 2 | female | Female | |
| 2 | other | Other | |
| 2 | unknown | Unknown | |
| 1 | modMedMaritalStatus | Marital Status | |
| 2 | M | Married | |
| 2 | S | Single | |
| 2 | D | Divorced | |
Phone Example: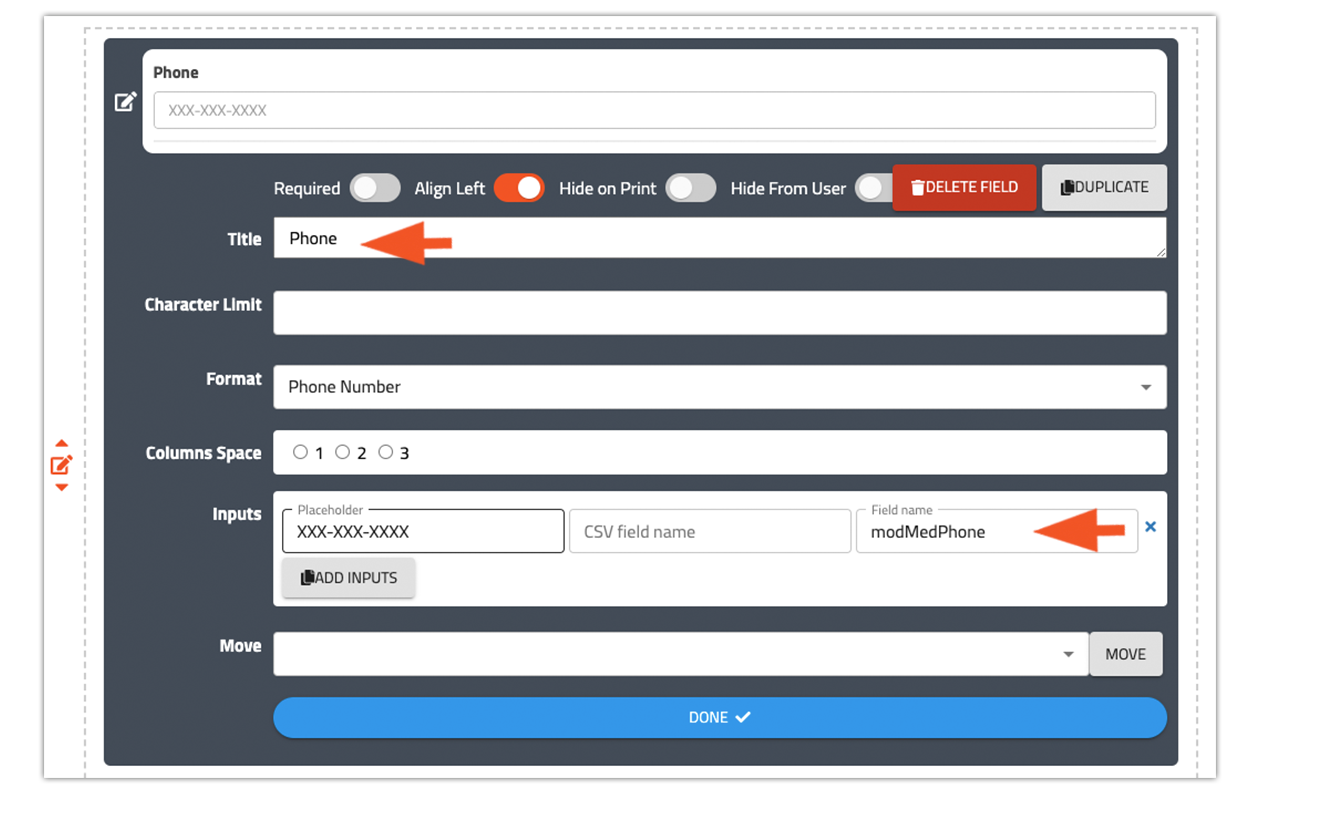 Email Example: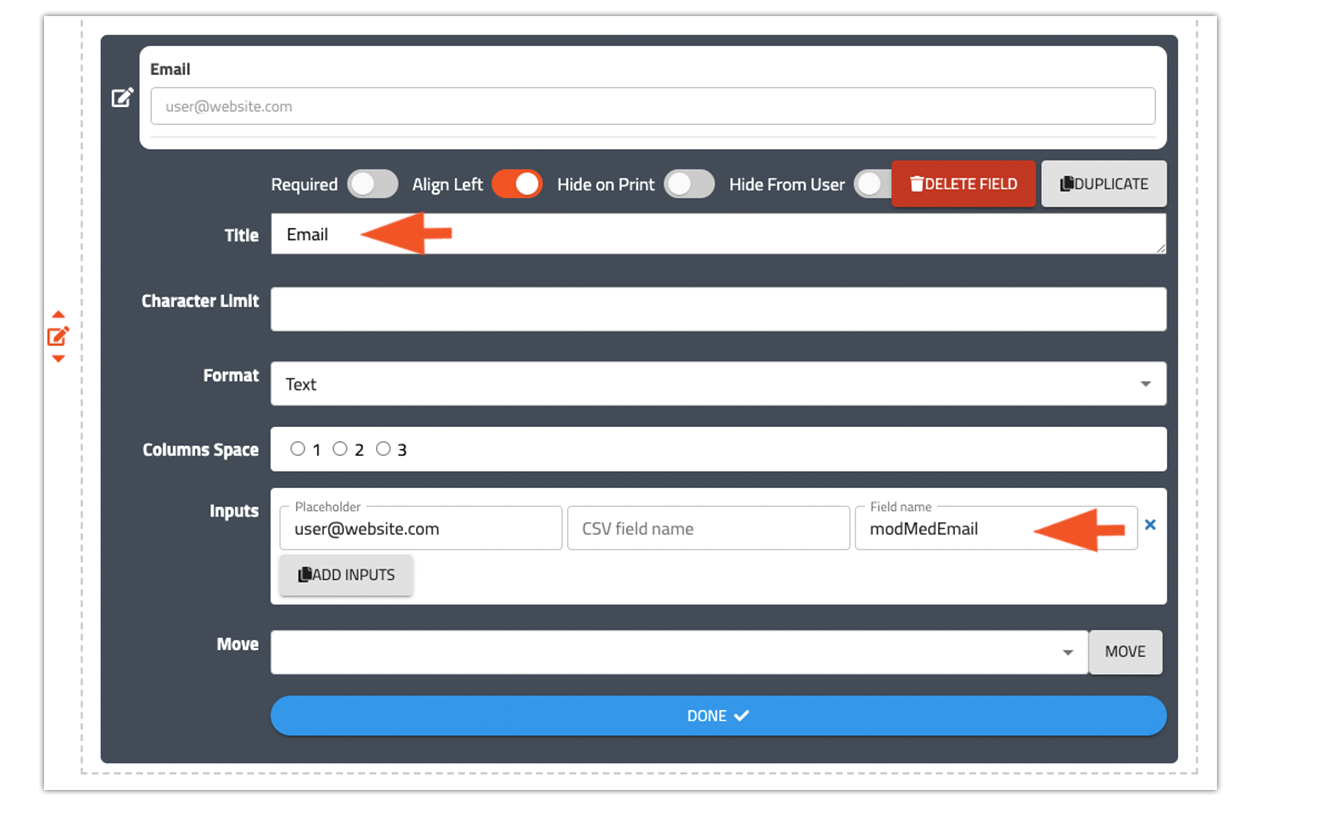 Marital Status Example: