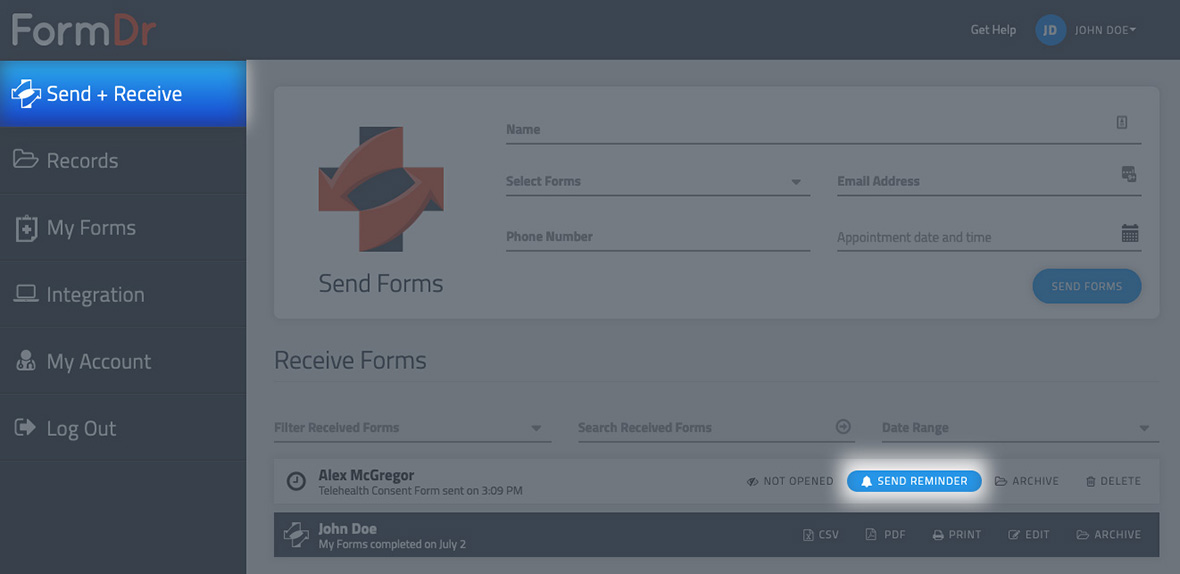 To Send A Manual Reminder:
Log in to FormDr
Navigate to 'Send + Receive'
Scroll down to 'Receive Forms'
Click on the 'Send Reminder' button on the incomplete submission
Sending Manual Reminders
You can quickly send a manual reminder to patients that haven't completed your forms. You will be prompted with a message confirming the email address and/or phone number for a text message. Simply click the 'Send Reminder' confirmation and your patient will receive a text message/email immediately.