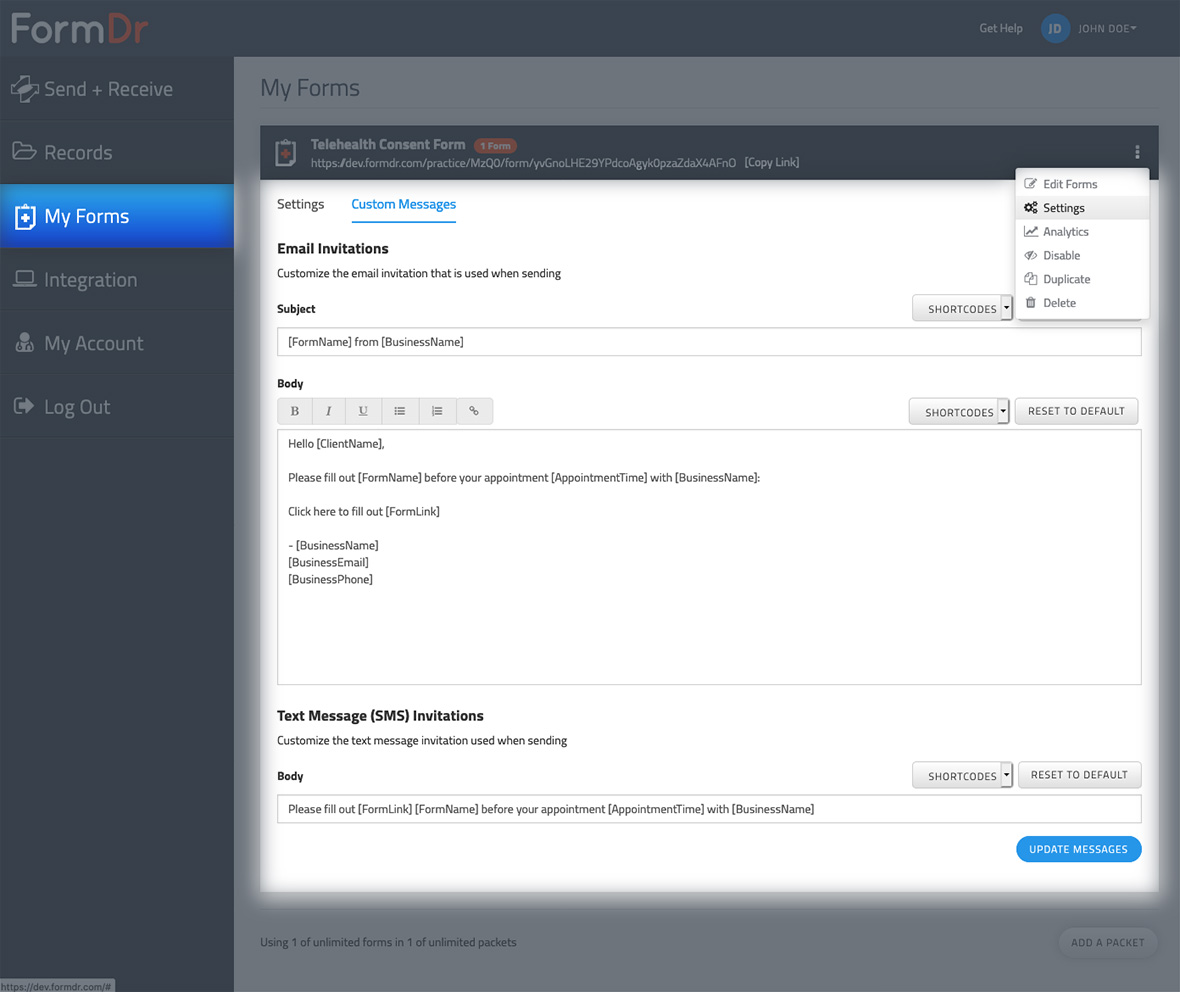 To Customize Text and Email Invitations:
Log in to FormDr
Navigate to the 'Packets + Forms' page
Select the '…' > 'Settings'
Select the 'Custom Messages' at the top
Custom Messages
Update the messages that are sent out through your account. The Email Invitations are listed first, followed by the Text Message (SMS) Invitations. You can customize each packet of forms to have a unique message depending on what needs to be included. You can edit your invitations and simply click the 'Update Messages' button to save your changes. The next time you send your forms from your account, the messages will be updated.
Shortcodes
A shortcode will pull in variables specific to your account. Shortcodes will personalize your message specifically to the patient. Below is a list of each shortcode and its function:
BusinessName – 'Account Name' that is stored in 'My Account'
BusinessEmail – account admin email address stored in 'My Account'
BusinessPhone – account phone number stored in 'My Account' > 'Location'
ClientName – name of the patient or client that is inputted on the 'Send Forms' area
FormName – name of the packet of forms that is being sent
AppointmentTime – loads the patient appointment date and time that is inputted on the 'Send Forms' area
LineBreak – (text message only) – creates a line break in the text message to start additional text on a new line