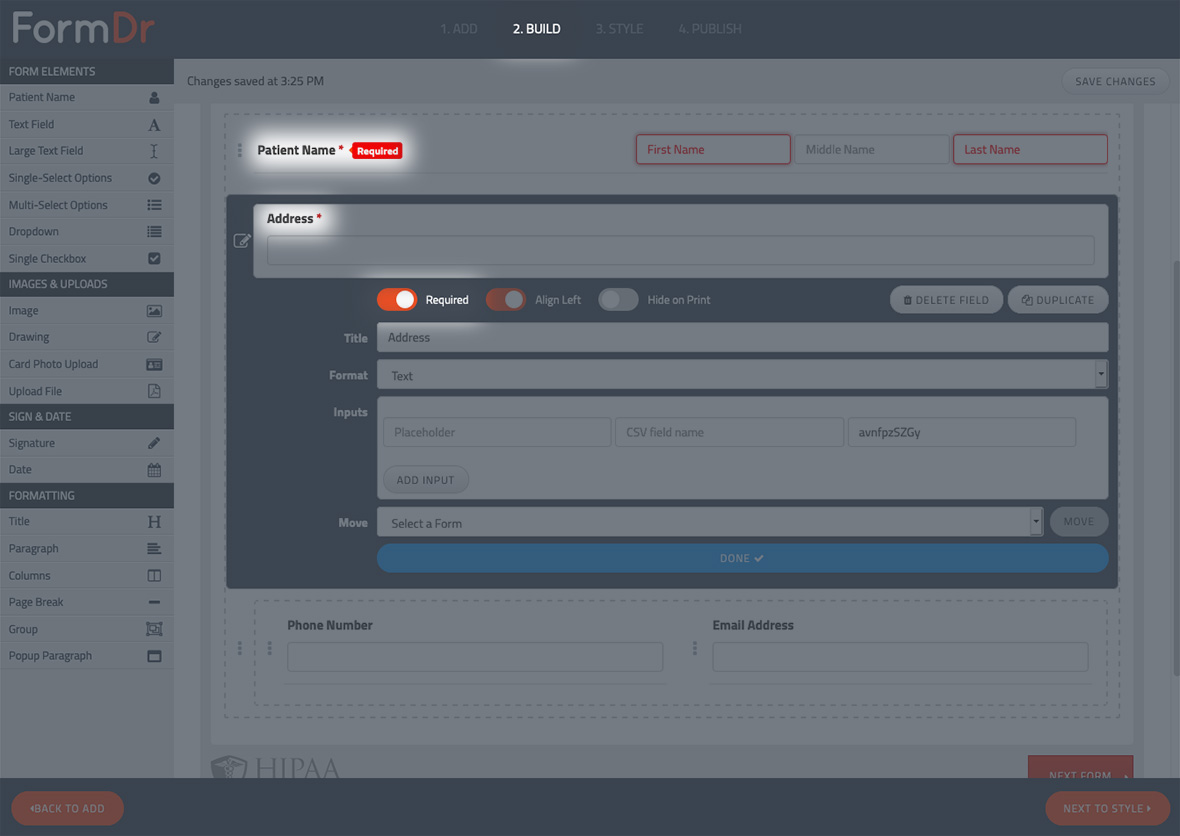 To Make A Field Required:
Log in to FormDr
Navigate to the 'My Forms' page
Select the '…' > 'Edit Forms'
Select 'Next to Build' to access the builder
Making Fields Required
Most fields will have the option to be made required. When making a field required, your patient will not have the ability to submit your forms until all of the required fields are completed. To make a field required, simply click the 'Edit' icon next to the field you would like required. This will pull up the fields settings, in these settings, toward the top there is a toggle for 'Required.' To enable required toggle, simply click on it, the toggle will turn orange when it is enabled. Publish your form to save the required field.