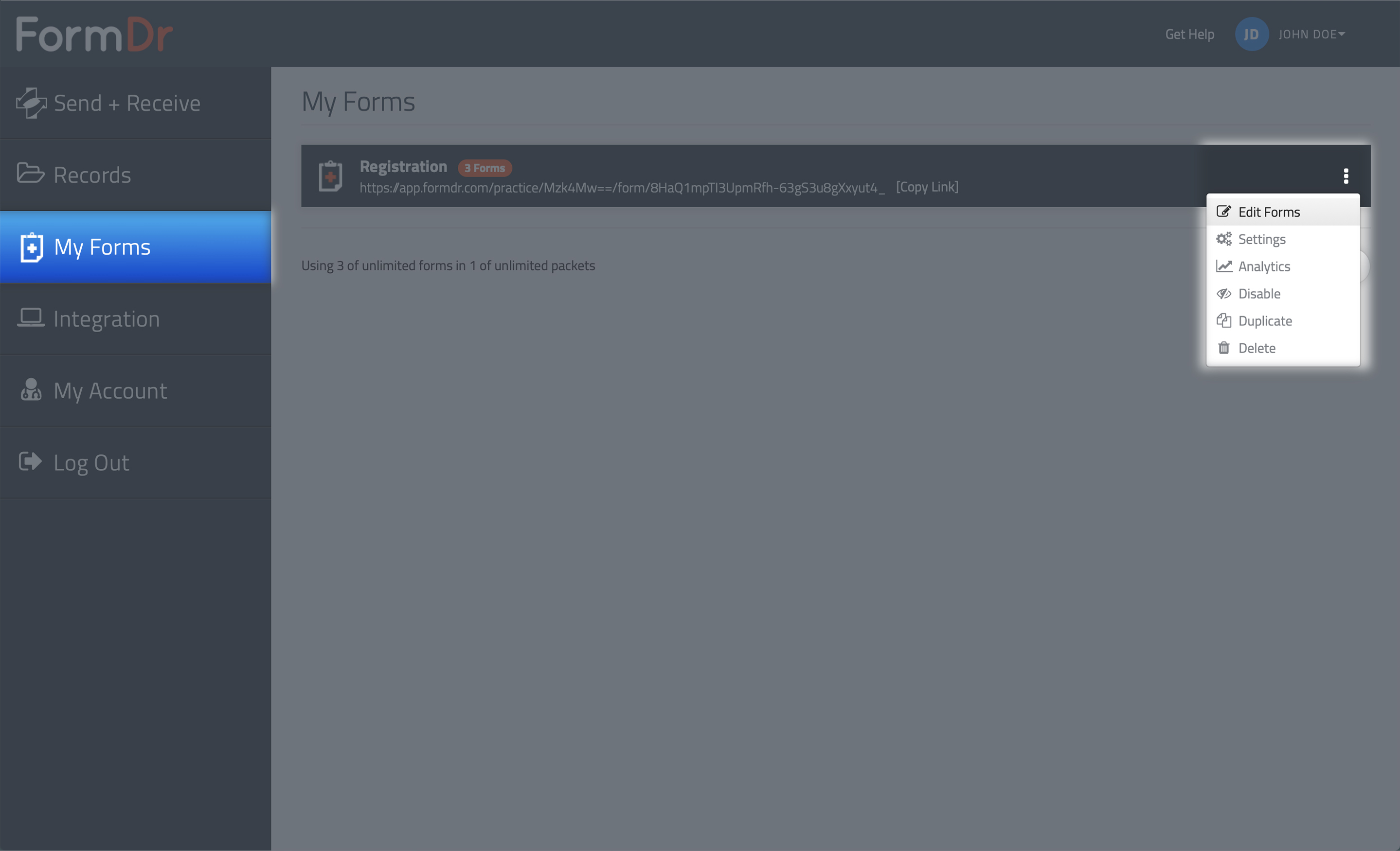 To Edit Your Form:
Log in to FormDr
Navigate to the 'My Forms' page
Select the '…' > 'Edit Forms'
Step 1: ADD
Add forms for telehealth consent, demographics, health history, insurance, and more. Your forms are grouped together into a packet that is sent to patients to sign and submit from any device, anywhere.
Step 2: BUILD
In Step 2 Build, you can update the required fields, questions, form order, text.
Step 3: STYLE
In Step 3 Style, you can update the logo, colors and text size.
Step 4: PUBLISH
In Step 3 Publish, allows to update the packet name and displays all the form link information.