We are excited to announce these updates based on your feedback. These updates will be live on 9/8/2022.
AutoSave
The new 'Autosave" feature will save all data that's been entered into the form once the patient/client has clicked "Next Form" button or clicked on the next tab in the packet. This information will show in your account as an incomplete submission until the patient/client clicks 'Submit'.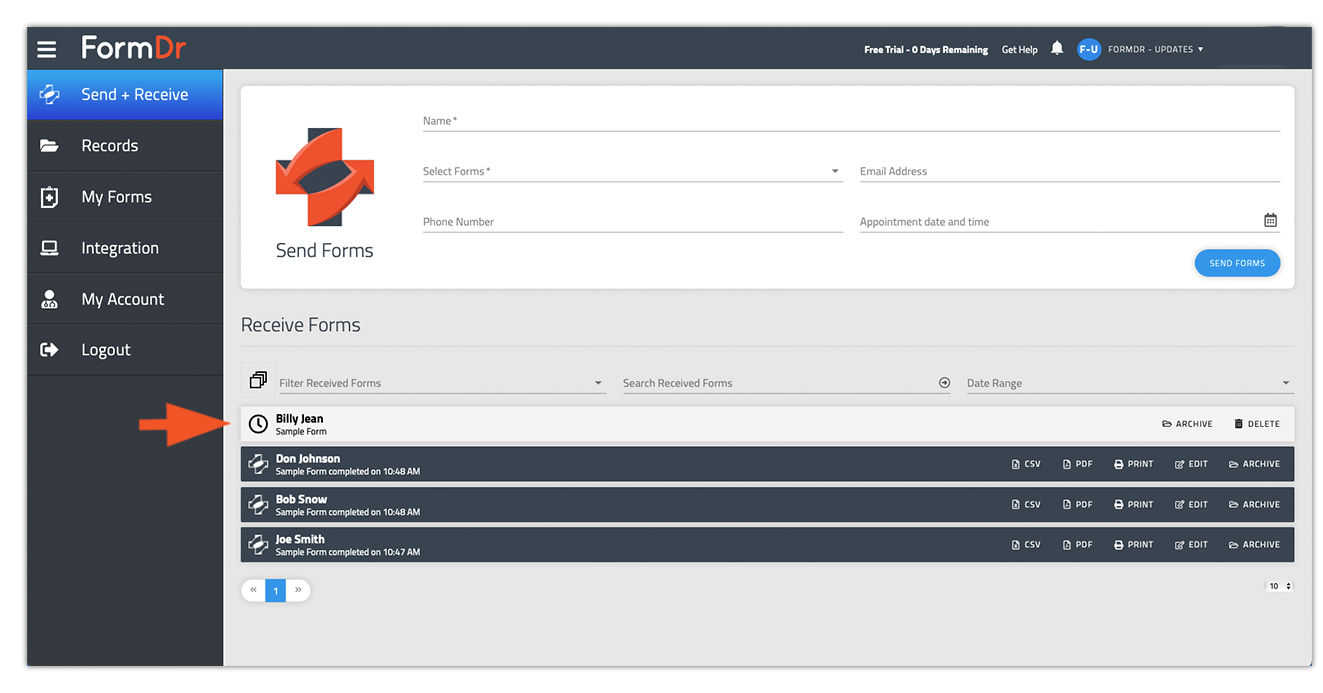 Multi-Select
On the 'Send + Receive' page, you will now have an option to "Select All" for archiving and deleting purposes. This will be located near the filter functions on the "Send + Receive" page.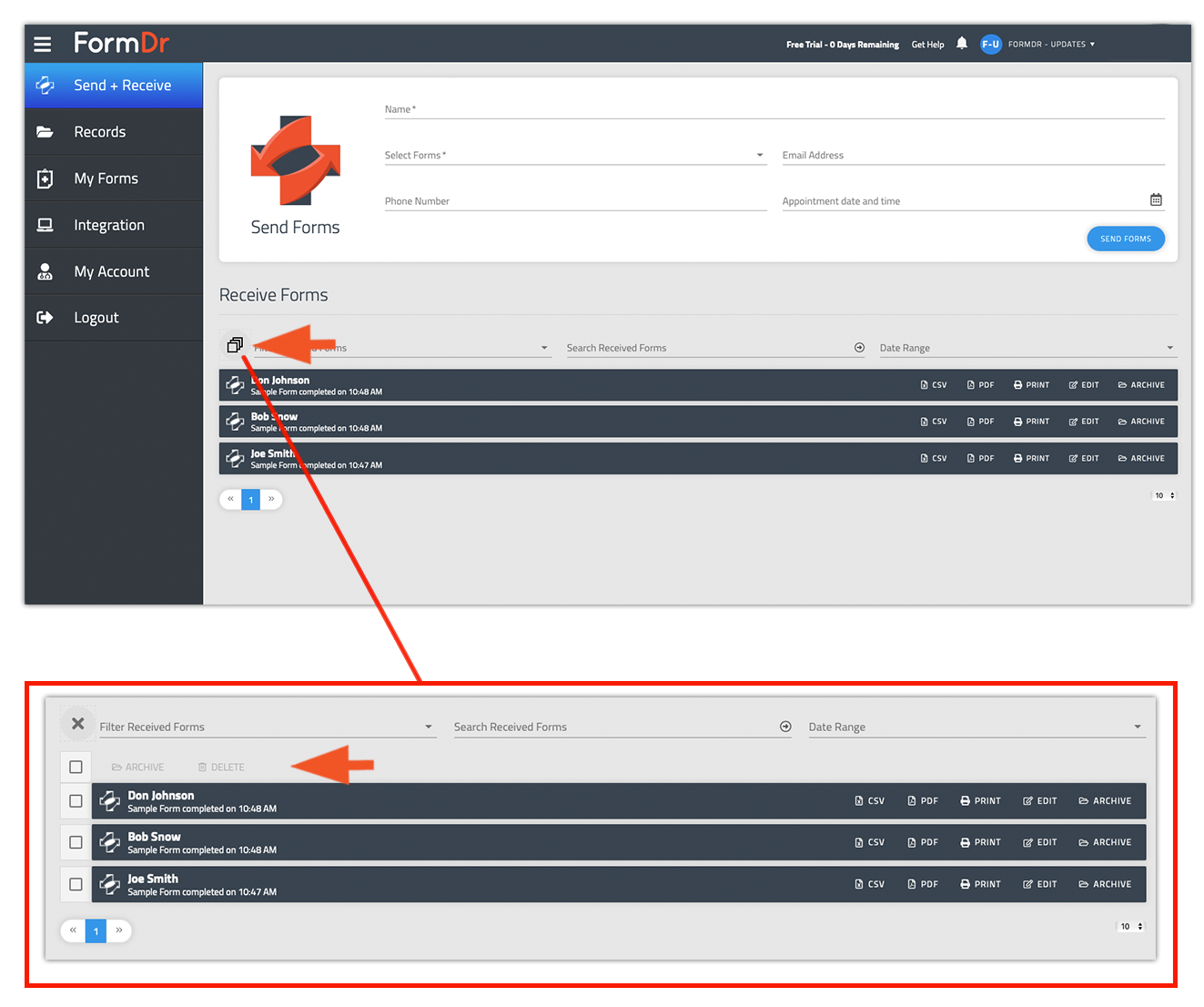 Presets
You will now have the ability to use predefined presets in the form builder. To use this option, go to 'Step 2. Build' in the form builder and select "Group." Here you will have the option to load pre-built form options such as Insurance, Emergency Contacts, and much more.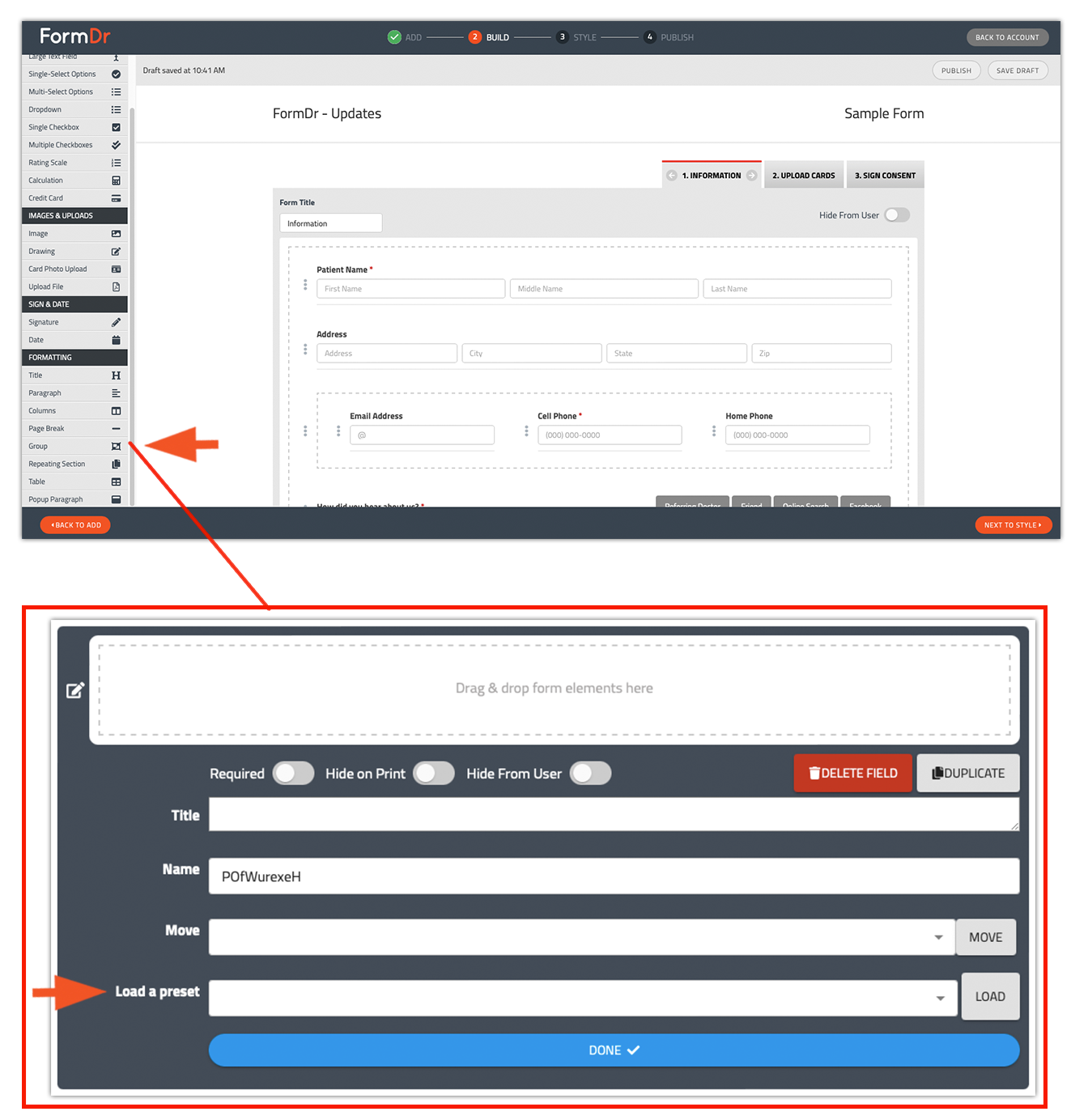 Credit Card Widget
We now have a pre-build Credit Card widget added to the builder. This will give the patient/client everything they need to enter their credit card information. This will also detect which card they are entering and adjust for Visa/Amex. This will not charge the client. Instead, it allows for a more secure way to collect information.
To use this option, go to 'Step 2. Build' in the form builder and select 'Credit Card'. This will automatically add all the functionality you need to collect credit card information.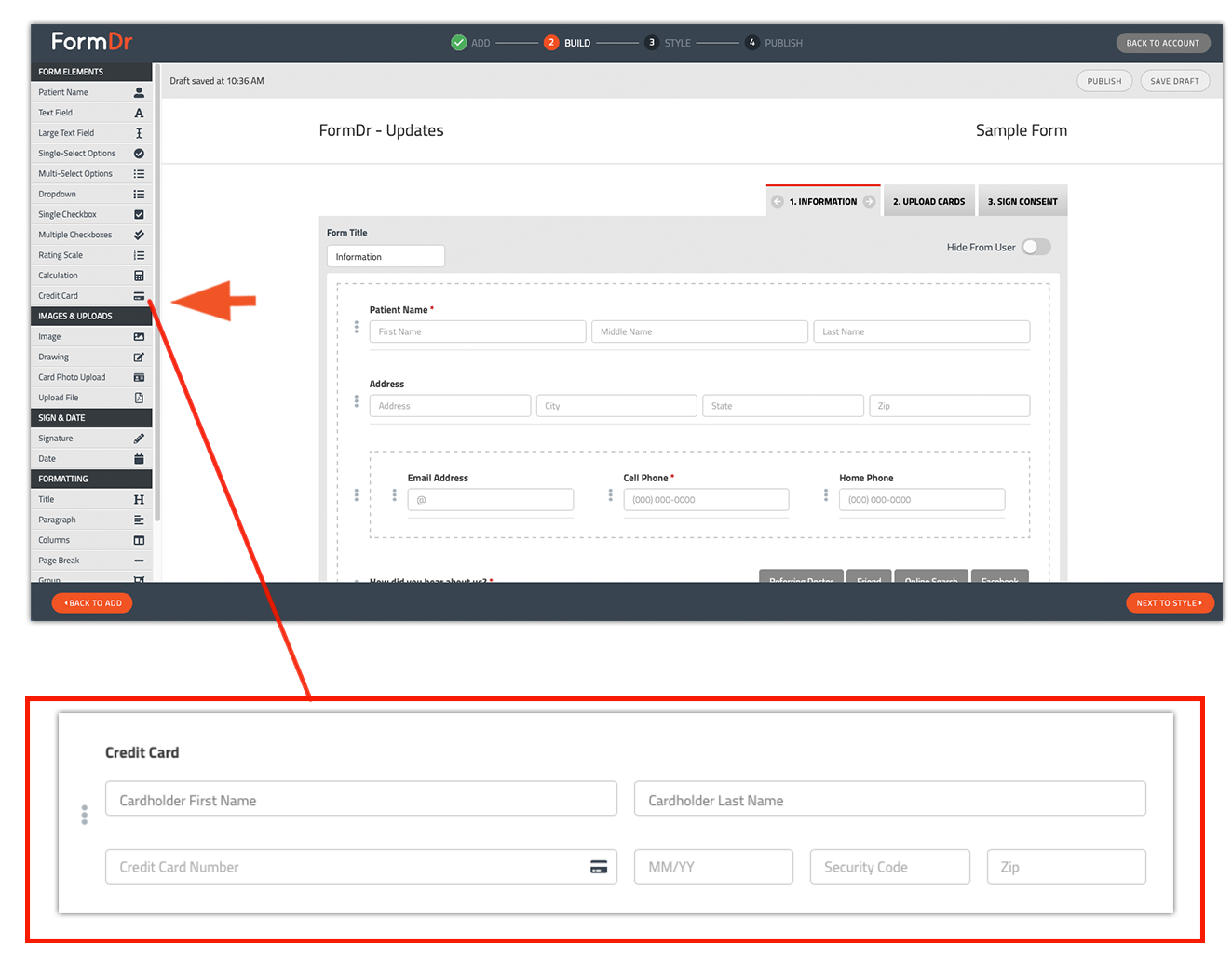 Print Page
A new 'Print' page will be available that will allows you to edit the PDF. You will also still have the ability to go back to the older version of the print page. However, this new print page feature will give you more control over the following:
Font Size
Font Color
Headers & Footers
PDF Name
Password Protected
and much more...