Beta Chat Launch Announcement!
We're so excited to announce that FormDr app will be beta testing chat support.
It's been an amazing journey to be here and help you all with your support needs and to thank you we are happy to beta test a new support feature. For a limited time we will be beta testing Zendesk Support Chat with limited hours.
To reach out and chat with a customer service agent:
1. Scroll to the bottom of the Guide and click on "Help"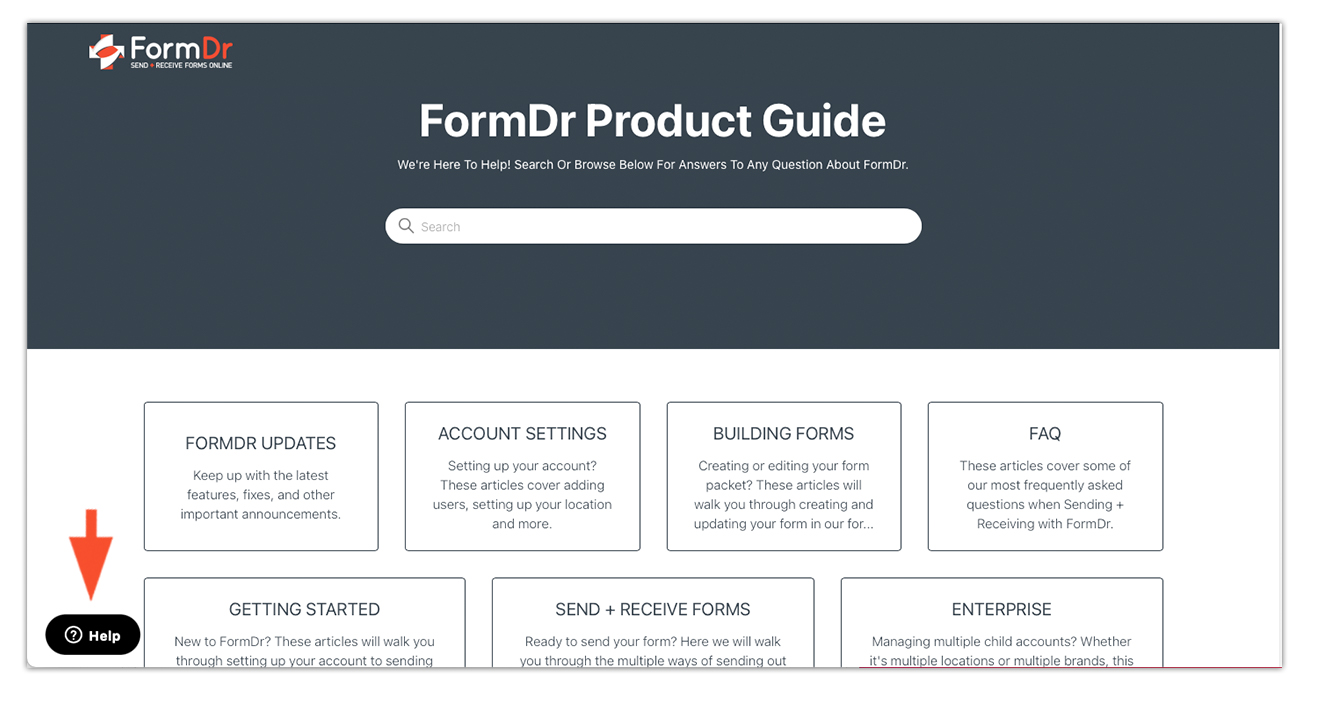 2. The Automated bot will ask you if you need any help. This feature is a great way to search for an article related to any change you may need.
3. Can't find the article you need? Click "Get in touch" and choose to "Leave a Message or Chat".
4. After you select "Chat" a member of our team will join to help you with any support needs you may have.
Thank you to all our supporters for your encouragement and feedback every step of the way, we couldn't have gotten here without you.