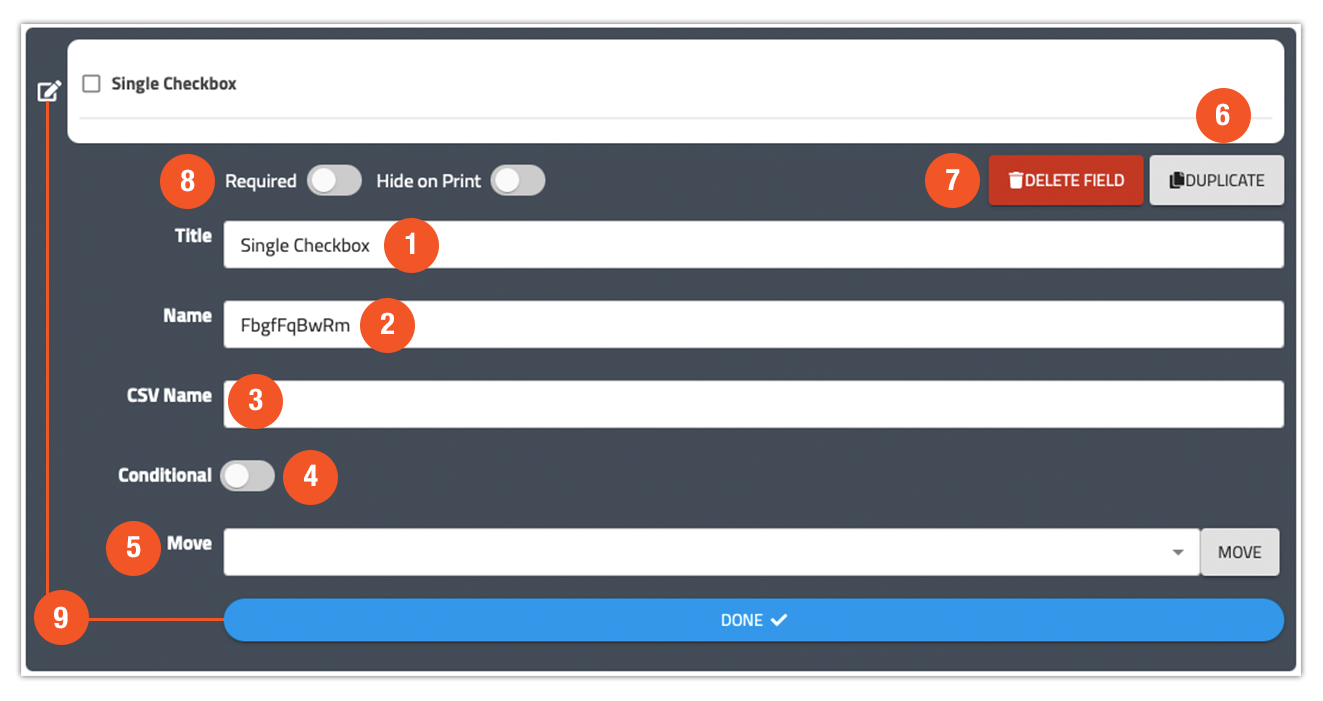 The Single Checkbox widget allows you to ask custom questions with a checkbox confirmation.
Use this widget to
Create a list of common medical conditions that can be checked off.
Have end users check to agree to terms
Setup common scenarios such as "Check here if you read the above terms and agreements"
Title: Used to name the widget. This is where you will ask your question (I.E. Check if your address is different, Check if you have experienced any of the following: ect.)
Name: Name allows you to set up questions for autocomplete. If this field is identical it will autocomplete on another form within the same packet.
CSV Name: This field is used to name the CSV (Excel) field.
Conditional: Toggle on to open this checkbox to conditional logic. Drag and drop a form widgets in this section to ask additional questions once they have checked the box.
Move: Use this tool to move the widget to another form within the same packet.
Duplicate: Will create an identical copy of the current widget.
Delete Field: Will delete the widget from the form.
Widget Options

Required: Turns on requirements. The form cannot be submitted unless this information is filled out.
Align Left: Will align the question to the left. All answers will display below the question instead of to the right of the question.
Hide on Print: This will hide the widget when selecting print or downloading the PDF.

Collapse Widget: The "Pencil" button or "Done" button will collapse/close the widget.