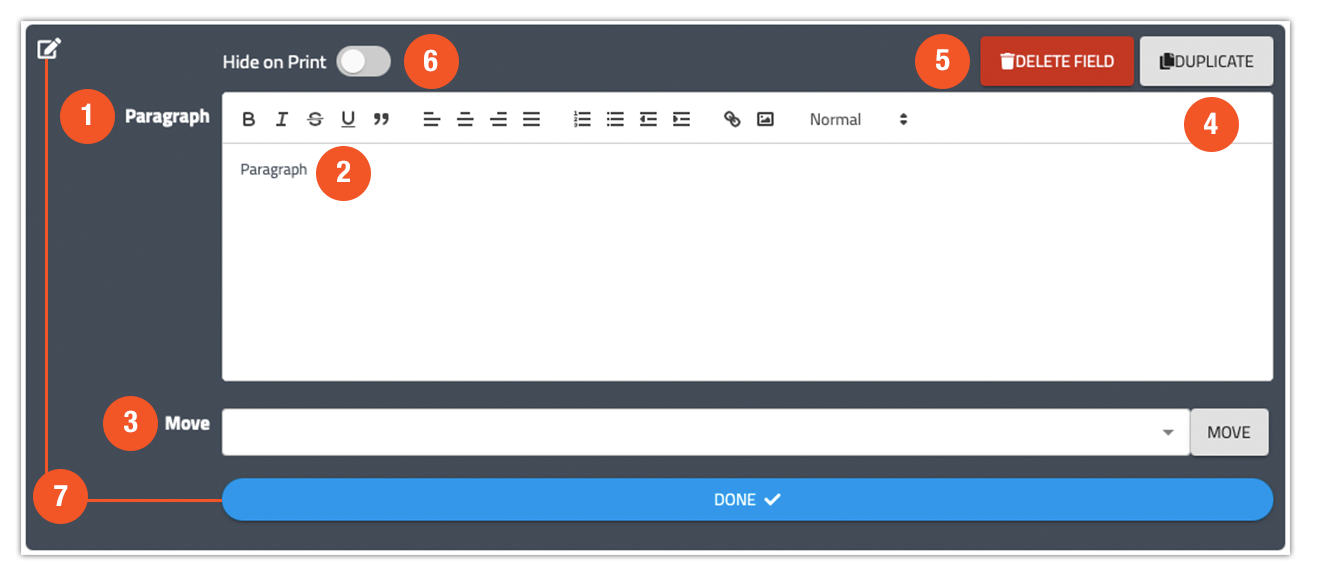 The Paragraph widget allows you to add custom text to your form.
Use this widget to
Add customized text to your form
Add text for policies and procedures
Commonly used for Consent Forms
Paragraph Options: Bold, Italicized, Strikethrough, Underline, Quotes, Left Align, Centered, Right Align, Justification, Numbered List, Bullet Points, Left Indent, Right Indent, Link, Image, Headings.
Paragraph: Type or copy and paste your text in this area.
Move: Use this tool to move the widget to another form within the same packet.
Duplicate: Will create an identical copy of the current widget.
Delete Field: Will delete the widget from the form.
Widget Options

Hide on Print: This will hide the widget when selecting print or downloading the PDF.

Collapse Widget: The "Pencil" button or "Done" button will collapse/close the widget.