Skip two-factor authentication using Trusted Devices. Trusted Devices provides an extra layer of security for your FormDr account. As a preventive measure to ensure your account's security, you need to authorize new devices on which you sign in to your FormDr Account for the first time.
To authorize a 'Trusted Device'
Go to the FormDr Login page
Select 'Remember this device'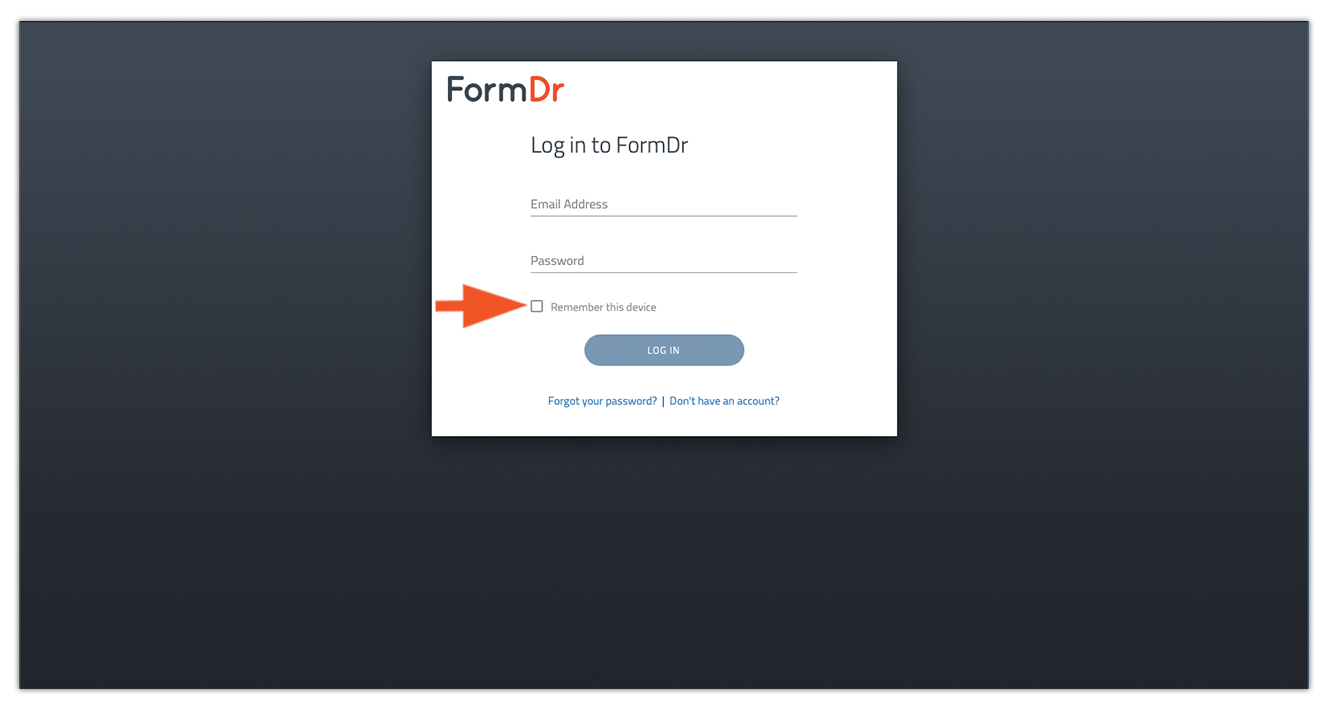 ** If the user is logging in from a different device and/or browser, they will be required to authenticate the login. The authentication link will be sent to email the user is logging in with. To add more devices to the 'Trust Devices' list please follow the steps above.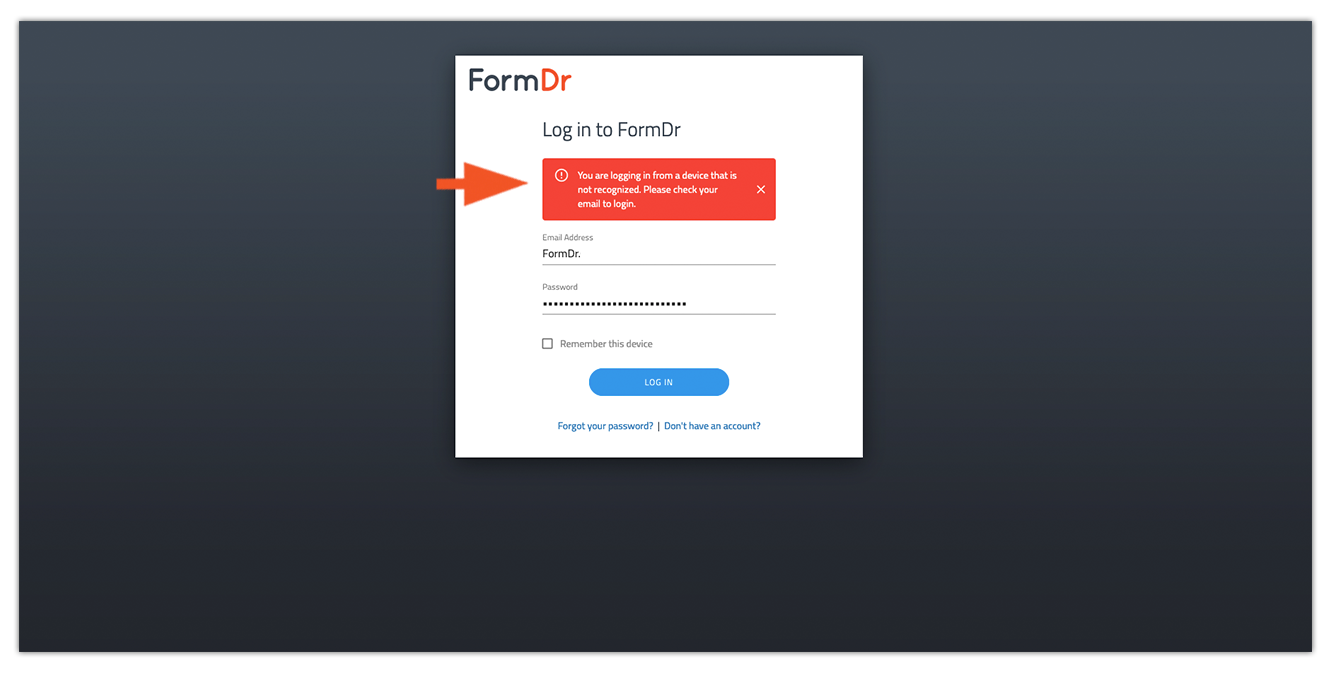 To see a list of 'Trusted Devices'
Log in to FormDr
Select 'My Account'
Select 'Account'
Scroll down to 'Trusted Devices' to see a list of all devices
Trusted Devices displays the following:
Operating System
Date and time added
Nearest Location
IP Address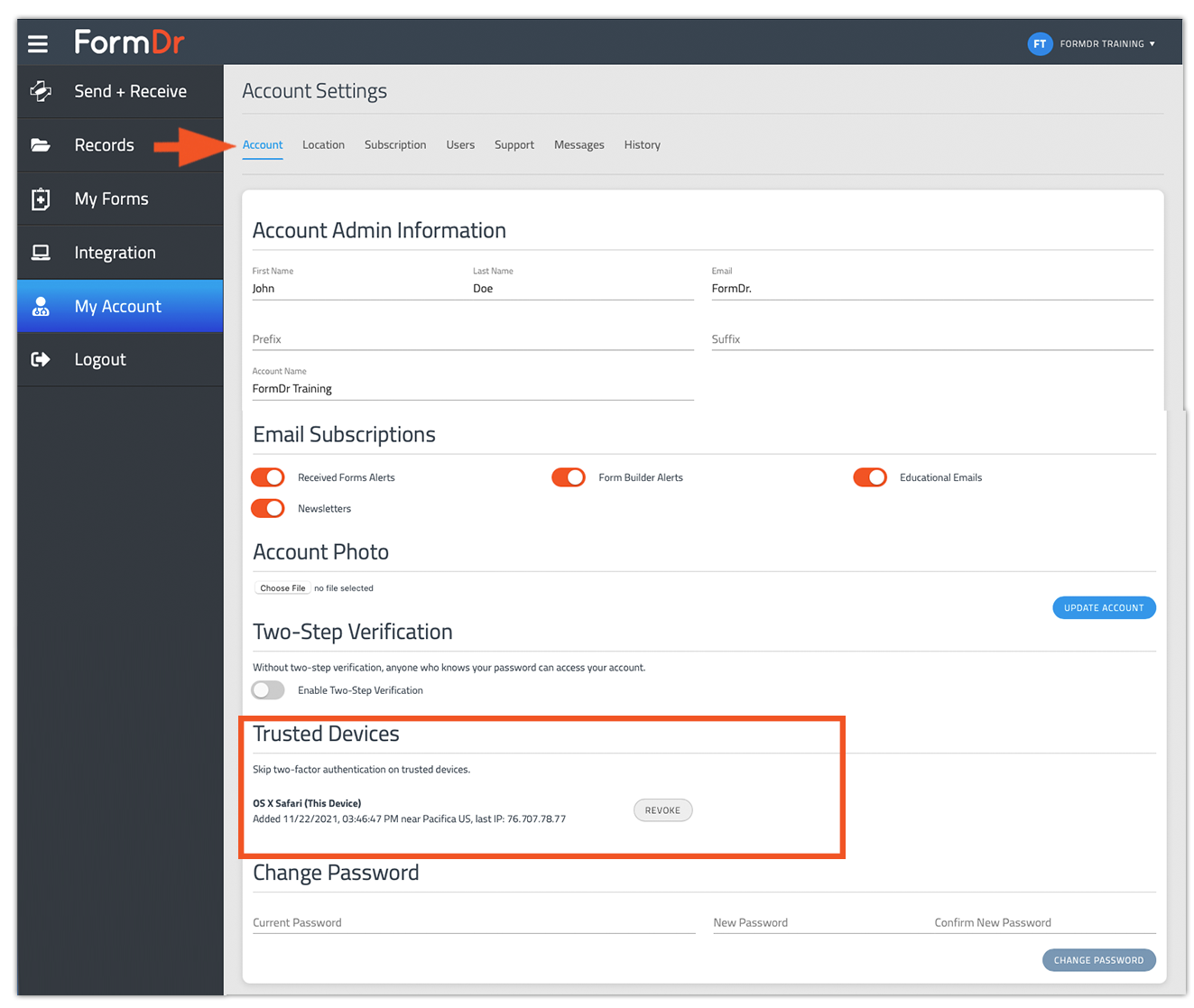 To remove a 'Trusted Device'
Log in to FormDr
Select 'My Account'
Select 'Account'
Scroll down to 'Trusted Devices'
Select 'Revoke'