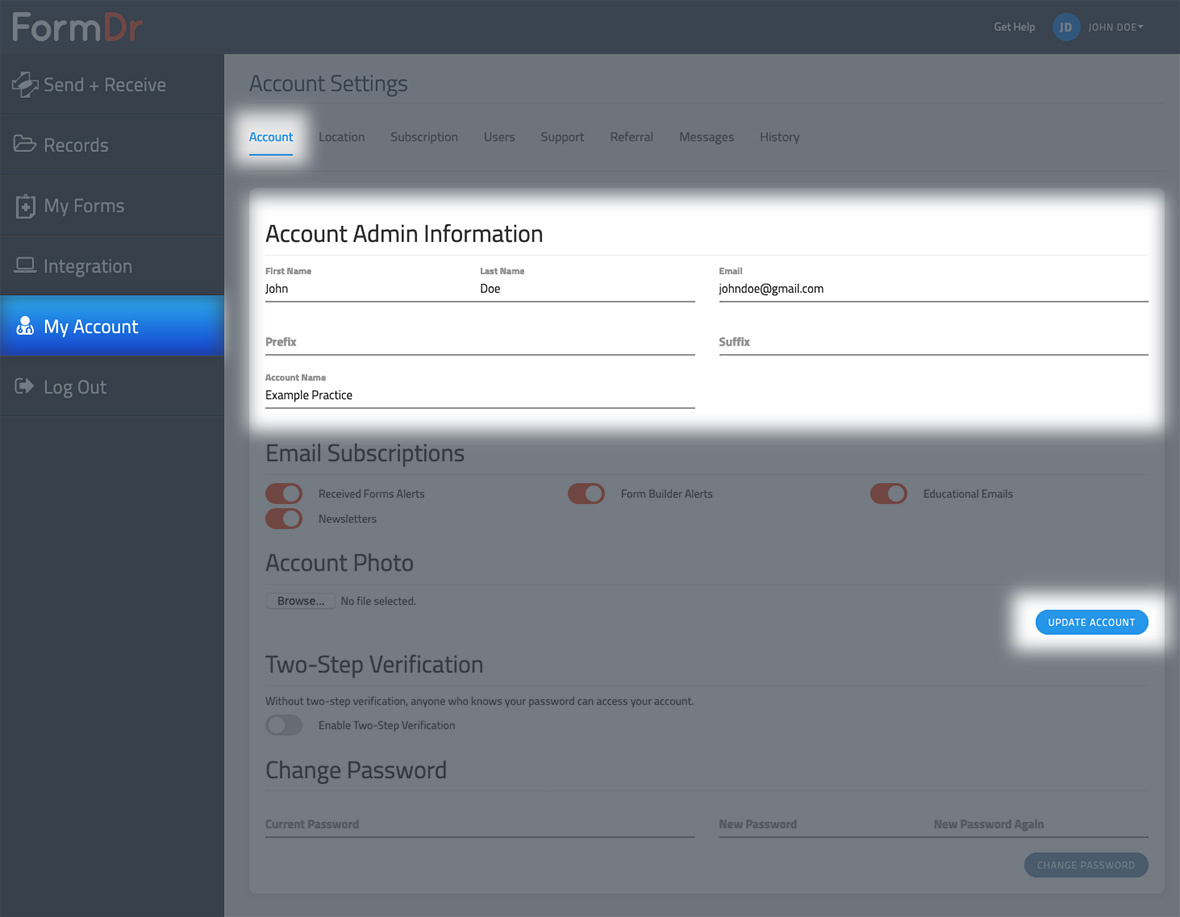 To Update Account Administrator Information:
Log in to FormDr
Select 'My Account'
Account Admin Information
The information located here is the primary contact for your account. Included is the first name and last name of the primary contact, email address used to login to the account, prefix and suffix, as well as the account name.
First Name and Last Name
The first name and last name are collected when first signing up with your account. This information can be updated by typing a new name and then selecting 'Update Account' in the bottom right.
Email
The email address is what is used to login to your account. This is the email used when initially signing up, and it will automatically be subscribed to all email alerts and notifications. To update your primary account admin email, simply type a new email address and select 'Update Account.'
Prefix and Suffix
You can add a prefix and suffix to your primary account information.
Account Name
The account name should be the name of your business or practice. This name will also be displayed to patients when they are viewing your forms, and when messages are being sent to them.