To Resend a Form:
Log in to FormDr
Navigate to 'Send + Receive'
Click "Edit" on the submission you want to "Resend"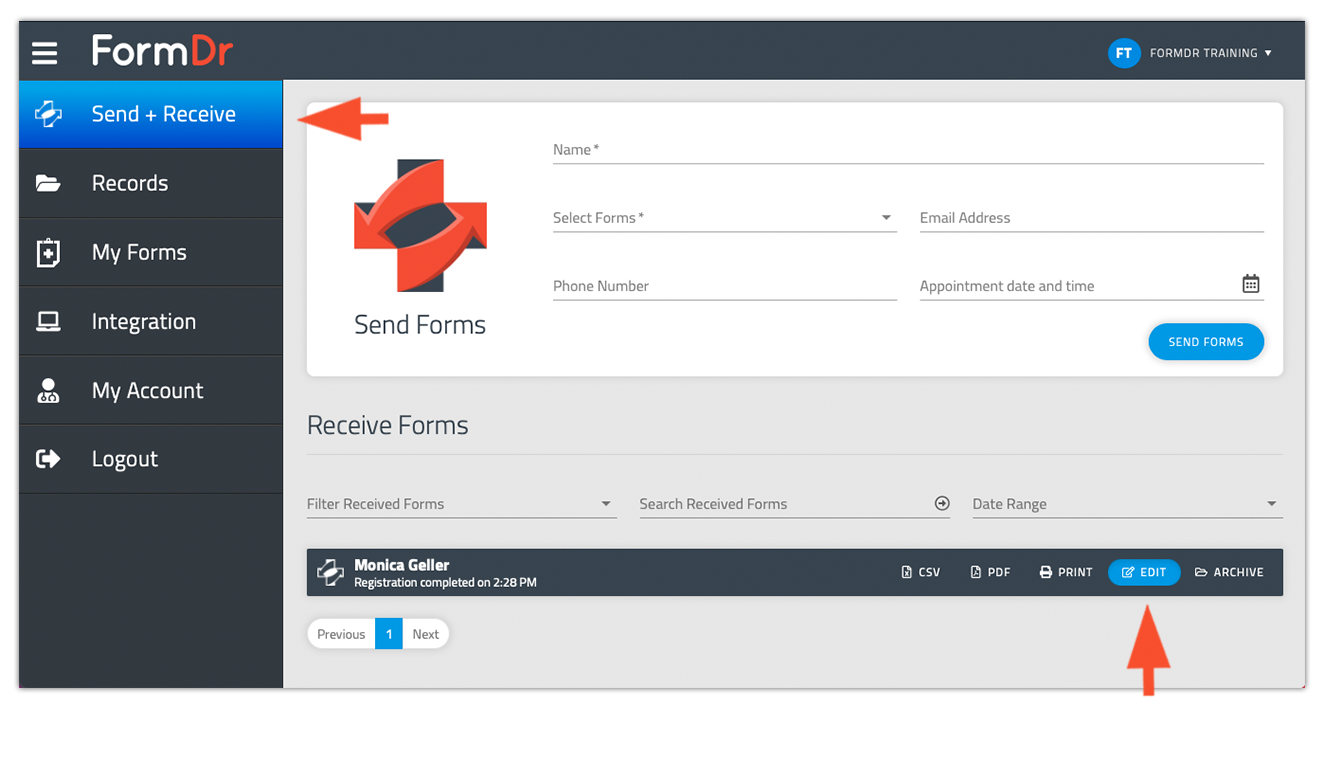 4. Once that submission is open, go to the far left corner and click "Options"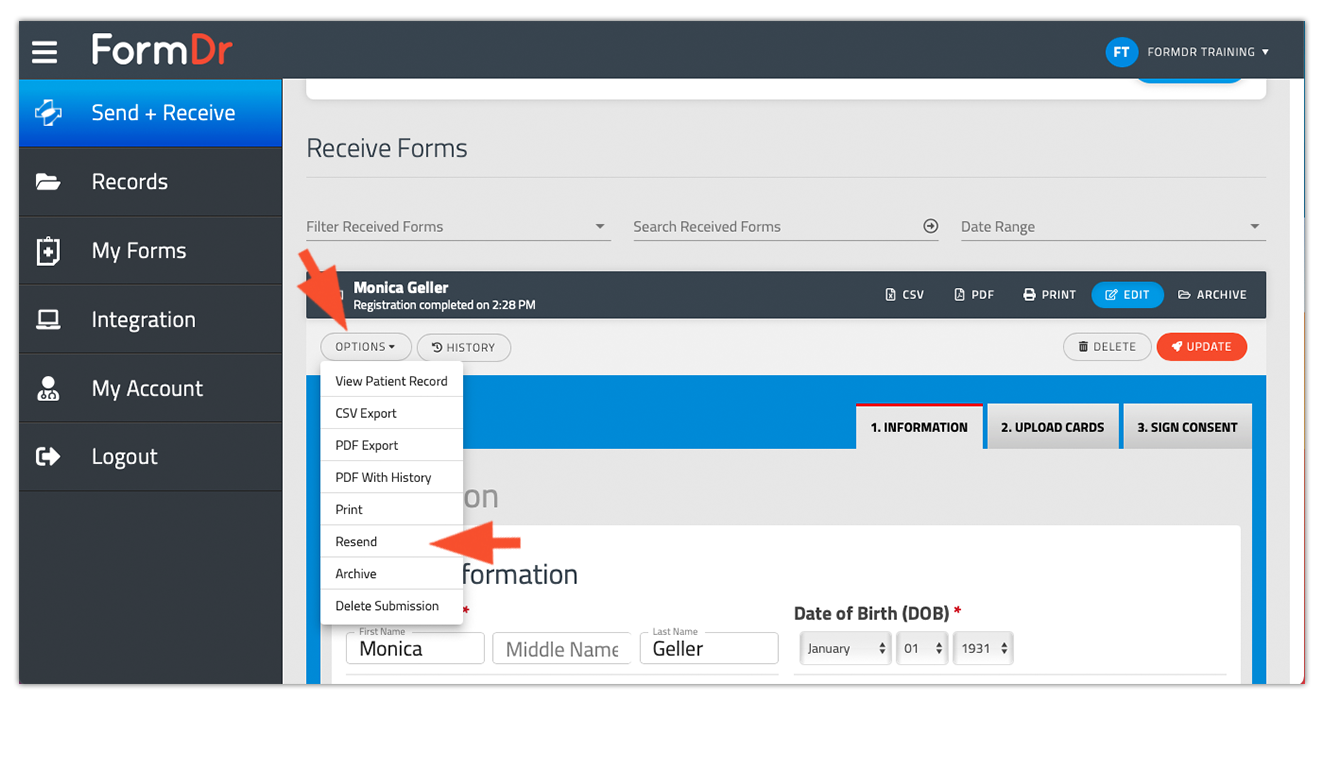 5. From the "Options" menu select "Resend"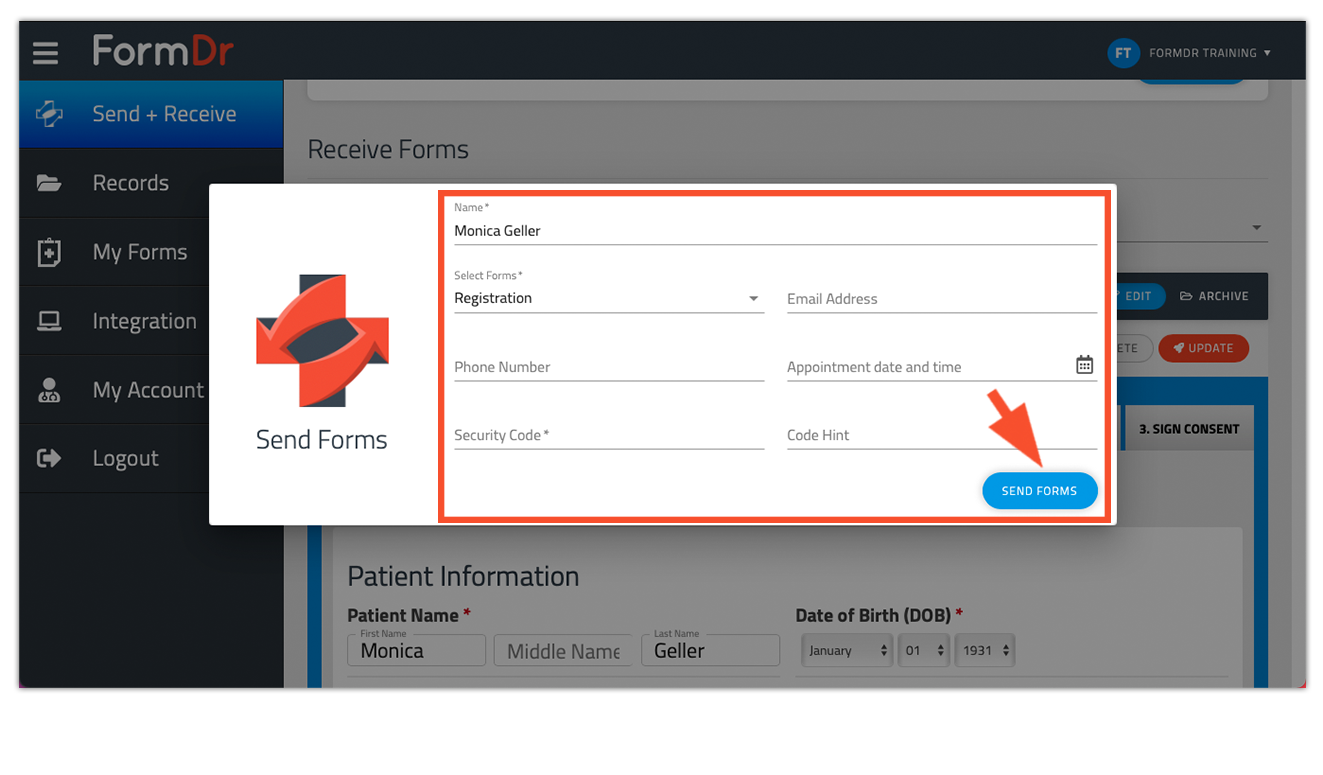 6. Enter the clients information that you are sending the form back to.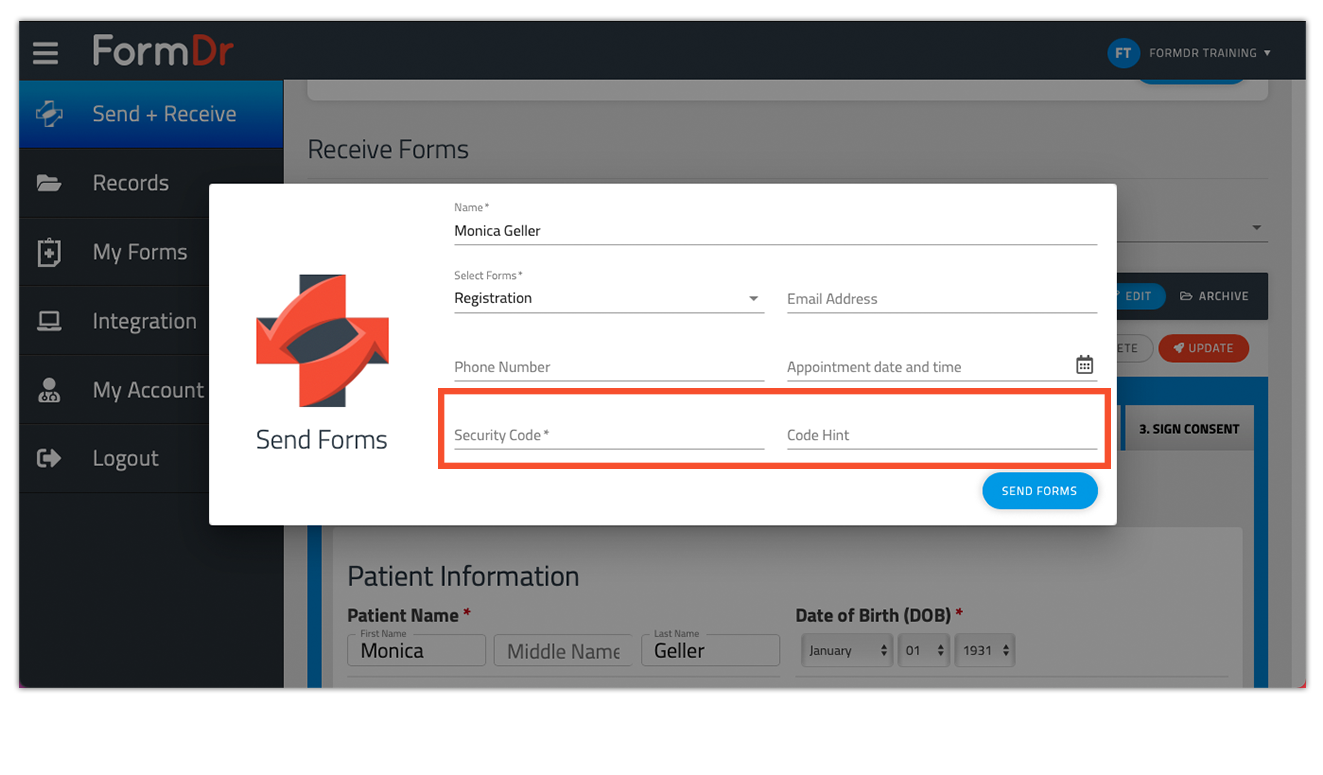 7. Create a 4-digit security code along with a security code hint. (I.E. Security code: 9090 Code Hint: Last 4 digits of your phone number.)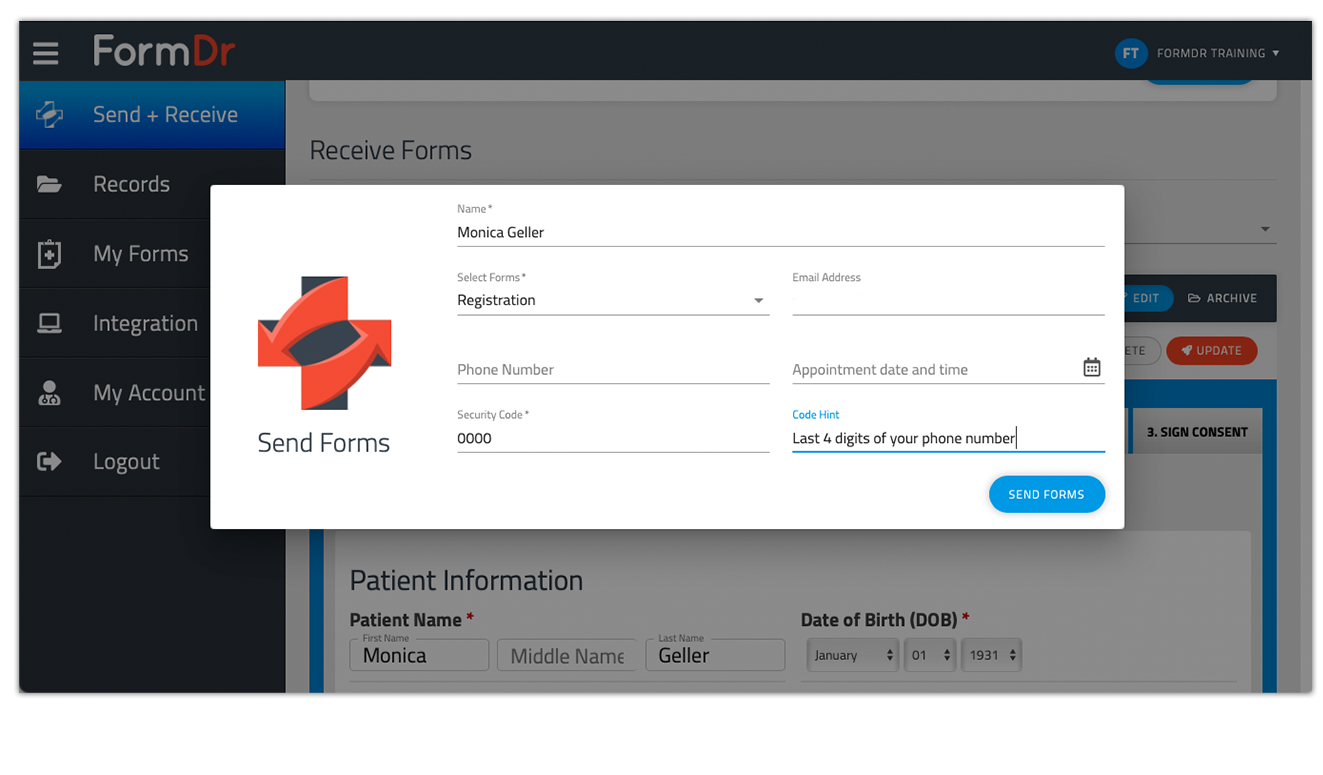 8. Once they receive the form they will be required to enter the security code to unlock the form. The "Code Hint" will display right below the security code area.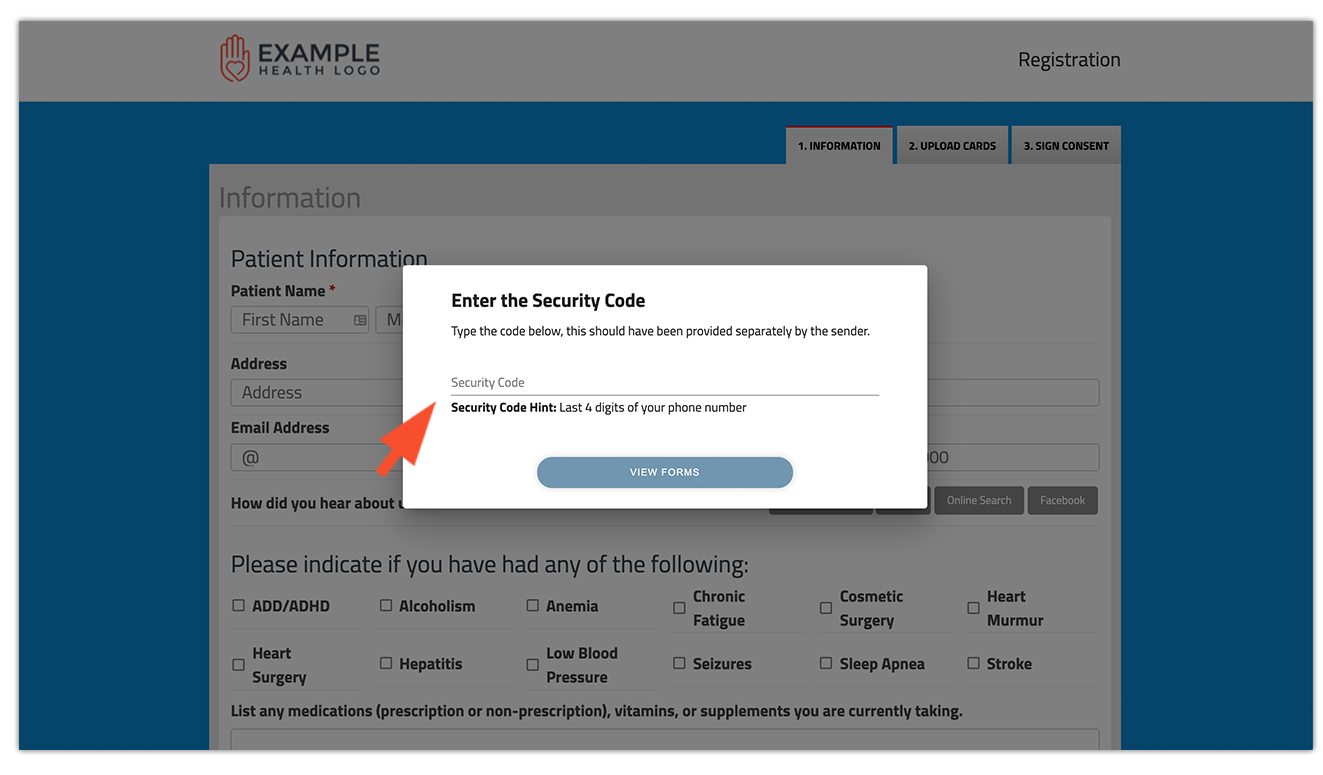 9. After they have unlocked the form they will be able to see everything they filled out and be able to add to it.
** By default your form will be unlocked which will allow the end users (I.E. Client/patient) to edit information they have already entered. If you do not want them to edit any information but, need a signature or need them to fill out missing information be sure to lock the form.
Resending Locked Forms
To lock your form so patients are unable to edit the information already entered on the form please do the following:
Log in to FormDr
Select 'My Forms'
Select the '…' > 'Settings'
Turn on the toggle for 'Locked Prefilled Fields'