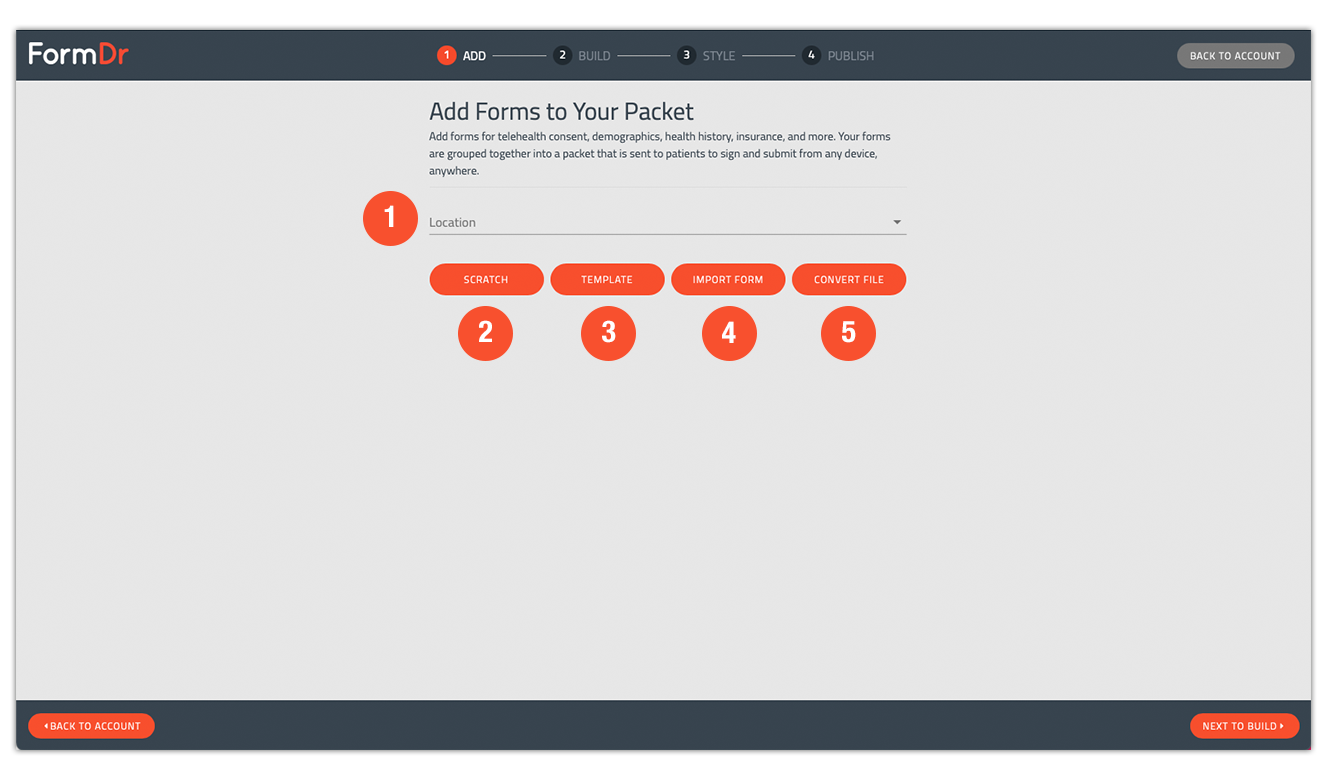 Name: This option will allow you to place a form directly into a child account. Placing a form into a child account will give that child account full access to make edits. This is ideal for child accounts who have forms unique to them. This step is also optional. If you are creating a form that needs to be shared, you can do this from the 'Network > Forms' tab.
Scratch: Build a form from scratch.
Template: Import and edit any FormDr Template.
Import Form: Import a form from an existing packet.
Convert File: Upload a document for the FormDr team to convert in to an Online Form.
To publish your changes be sure to click through the form builder. (I.E. Next to build, style, publish, my account). Clicking through the builder will save and publish all changes made to the packet.