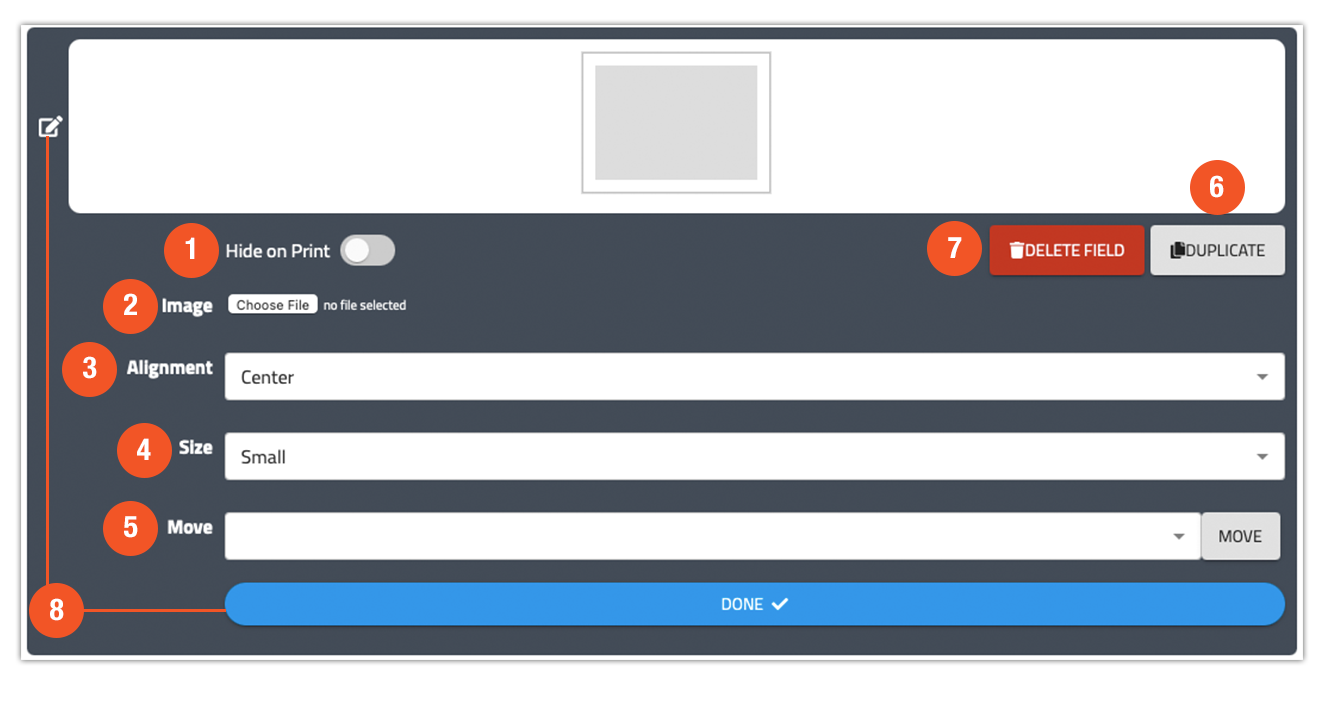 The Image widget allows you to place images on the printable version of the form.
Use this widget to
Add logos to the top of your form.
Sample images of what you want the end users to see
Hide on Print: This will hide the widget when selecting print or downloading the PDF.
Image: Click "Choose File" to upload an image to the form.
Alignment: Align your image to the left, right, or center.
Size: Display your image in a Tiny, Small, Medium, or Big format.
Move: Use this tool to move the widget to another form within the same packet.
Duplicate: Will create an identical copy of the current widget.
Delete Field: Will delete the widget from the form.
Collapse Widget: The "Pencil" button or "Done" button will collapse/close the widget.