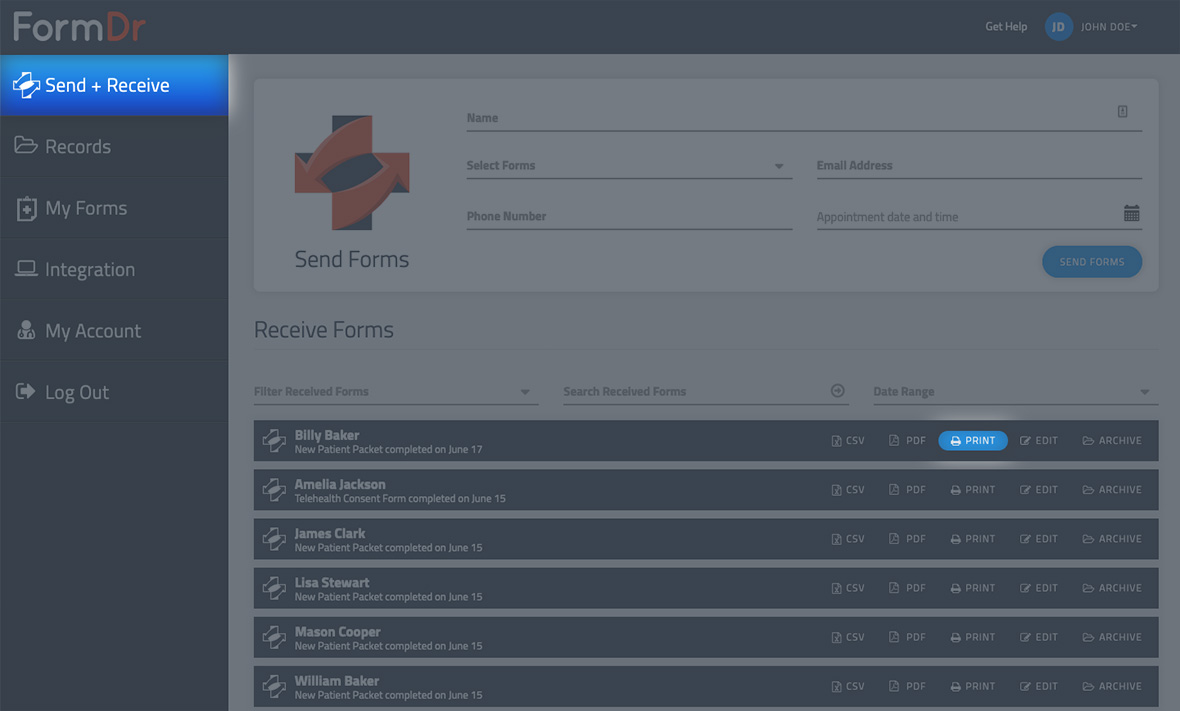 To Print A Patient Submission:
Log in to FormDr
Select 'Send + Receive'
Scroll down to the patient submission you would like to print
Select the 'Print' button, this will load a new Print page
In the top right corner of the Print page, select 'Print'
Printing a Patient Submission
To print a patient submission, simply select the 'Print' button on the submission you would like printed. When selecting 'Print,' you will be taken to a printing page that gives you control over what you are printing.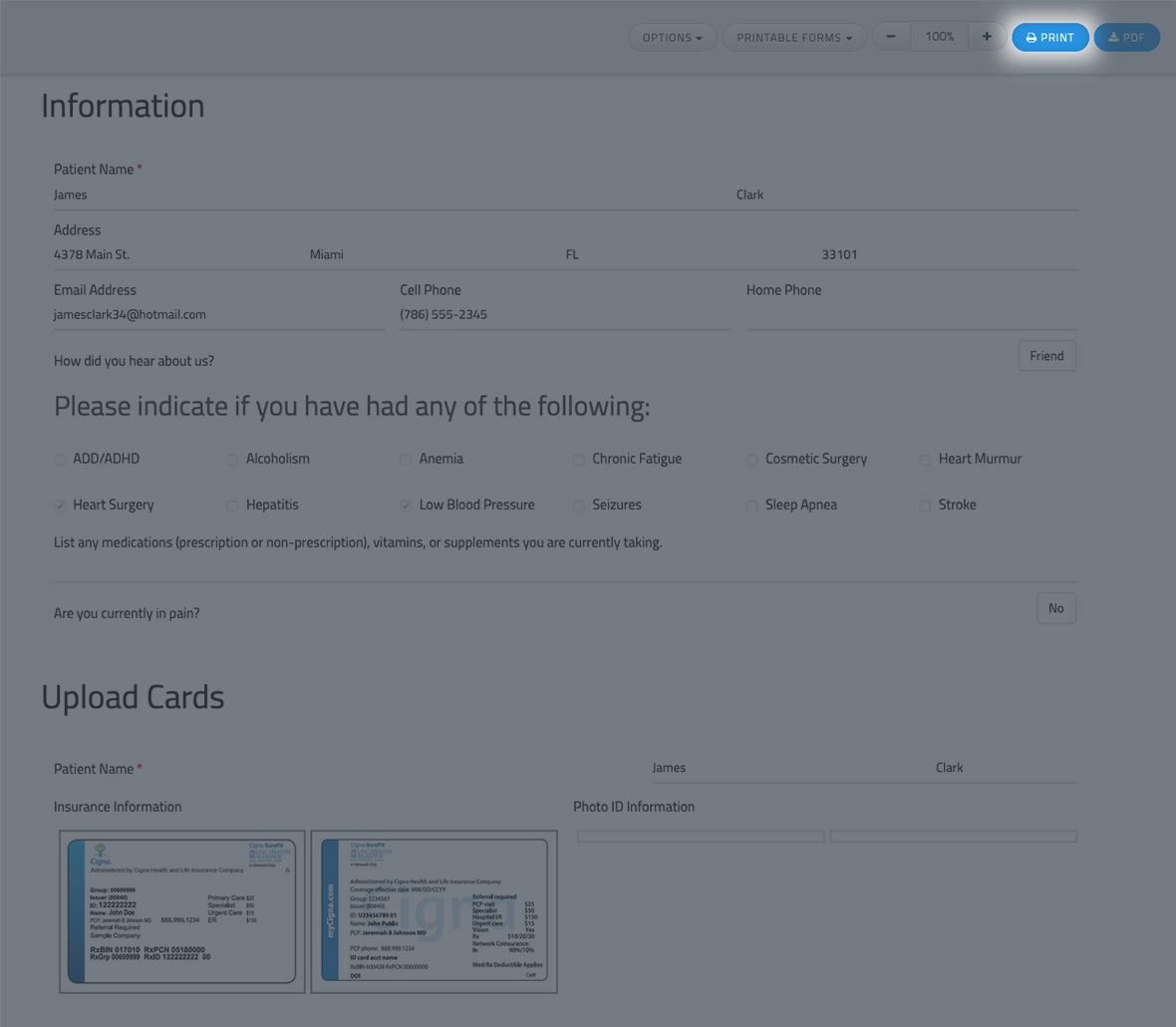 Print Page
When selecting print, a new window will load which is called the 'Print Page.' This page gives you more control over what you will be printing. Below is a full list of features available on the Print Page:
Print – This will pull up the print options in your browser. Some browsers and printers will have different options depending on what you are using.
PDF – Generate a PDF based on the options you have selected.
Options – Print each form on a new page – This will apply a line break at the end of each form to ensure that each form prints on a new page.
Options – Hide empty fields – This will hide fields that the patient did not complete, doing this allows you to reduce the amount of paper used.
Options – Reduce spacing – This option will collapse spacing to reduce the amount of paper used.
Printable Forms – You can hide forms that do not need to be printed. Simply click the form to hide or show it.
Percentage (100%) – This will reduce the size of all elements on your form by a certain percentage. Decrease the percentage to reduce the amount of paper used.