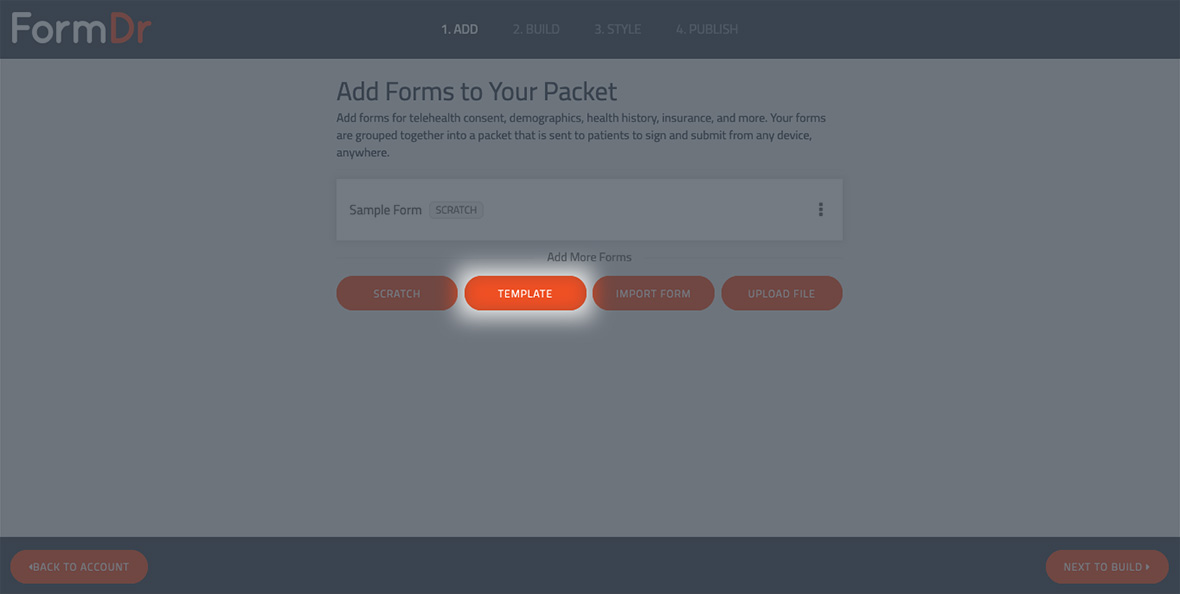 To Add A Template To Your Packet:
Log in to FormDr
Navigate to the 'Packets + Forms' page
Select the '…' > 'Edit Forms'
Or select 'Add A Packet'
Creating a Form From a Template
Your account comes preloaded with several templates that may be applicable to your practice. By selecting 'Template' you will have access to the full template library. Click the drop down of templates and select the one that fits your needs.
A pop up will display a preview of the template, simply click 'Use Template' to add it to your forms. If you selected a template packet, all of the forms will load in.