To Upload To An Existing Packet In Formdr:
Log in to FormDr
Navigate to the 'Packets + Forms' page
Select the '…' > 'Edit Forms'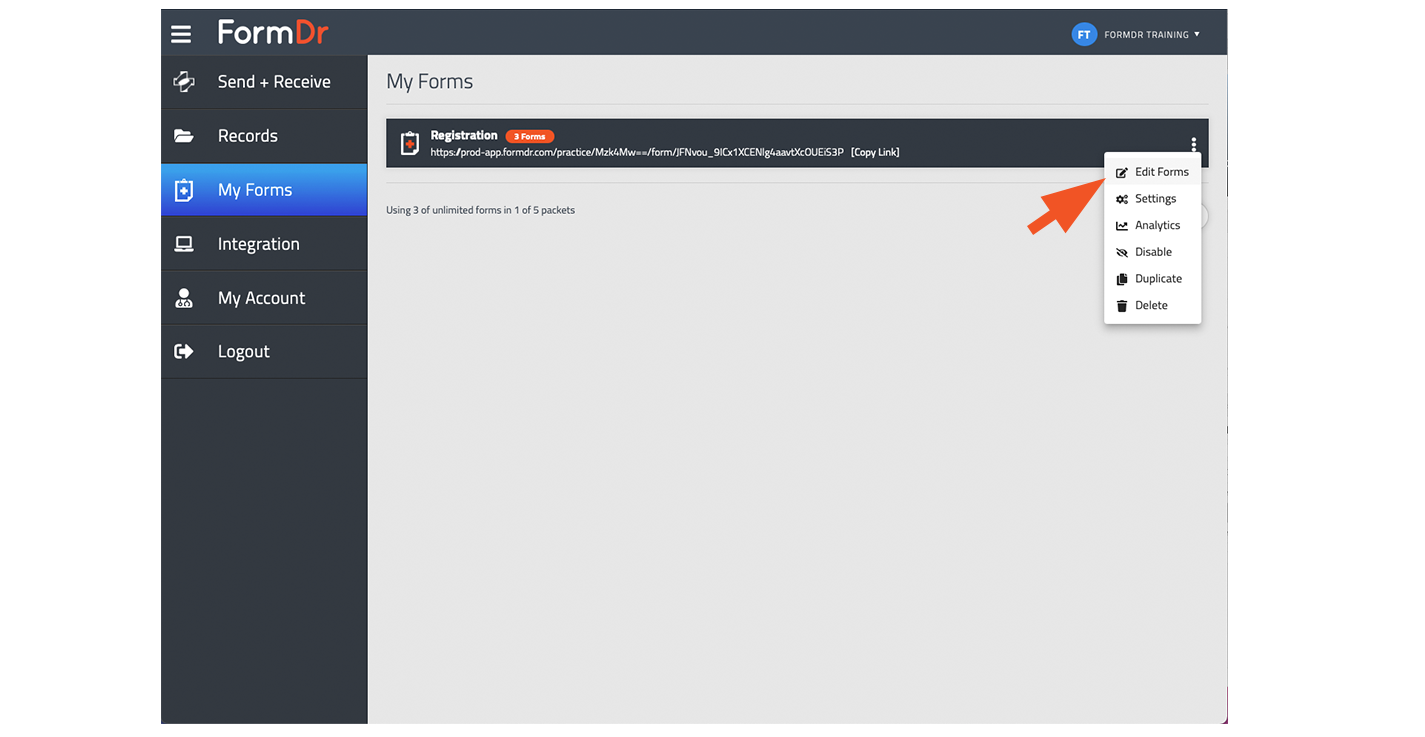 4. Select 'Convert File'.
Selecting the 'Convert File' button will allow you to upload a file for the FormDr team. After you publish the packet our team will recreate the file uploaded.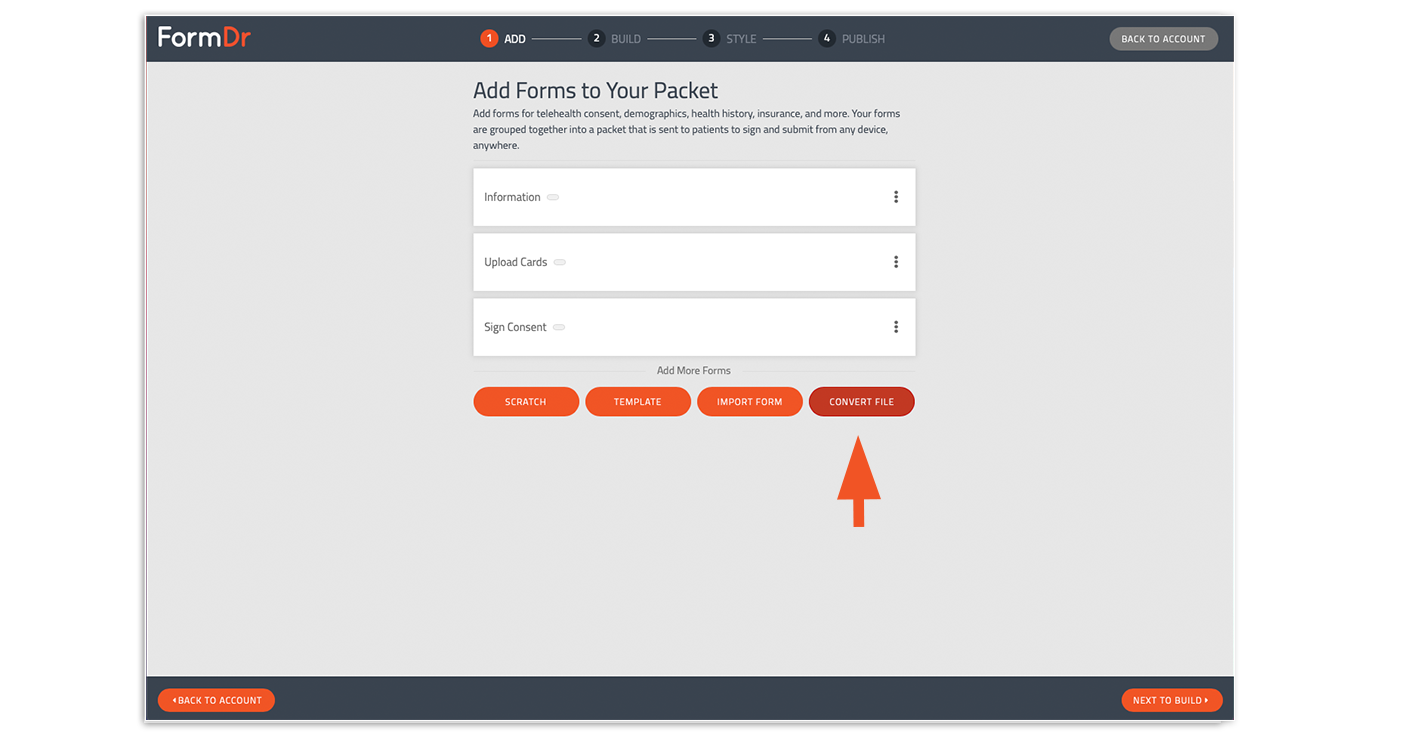 5. To publish your changes be sure to click through the form builder. (I.E. Next to build, Style, Publish, My Account). Clicking through the builder will save and publish all changes made to the packet.

6. After you have published your form you will be redirected to the 'Send + Receive' page.
7. Your form will now be marked as 'Pending Revisions'. This indicates you uploaded everything correctly and our team is now recreating your files.