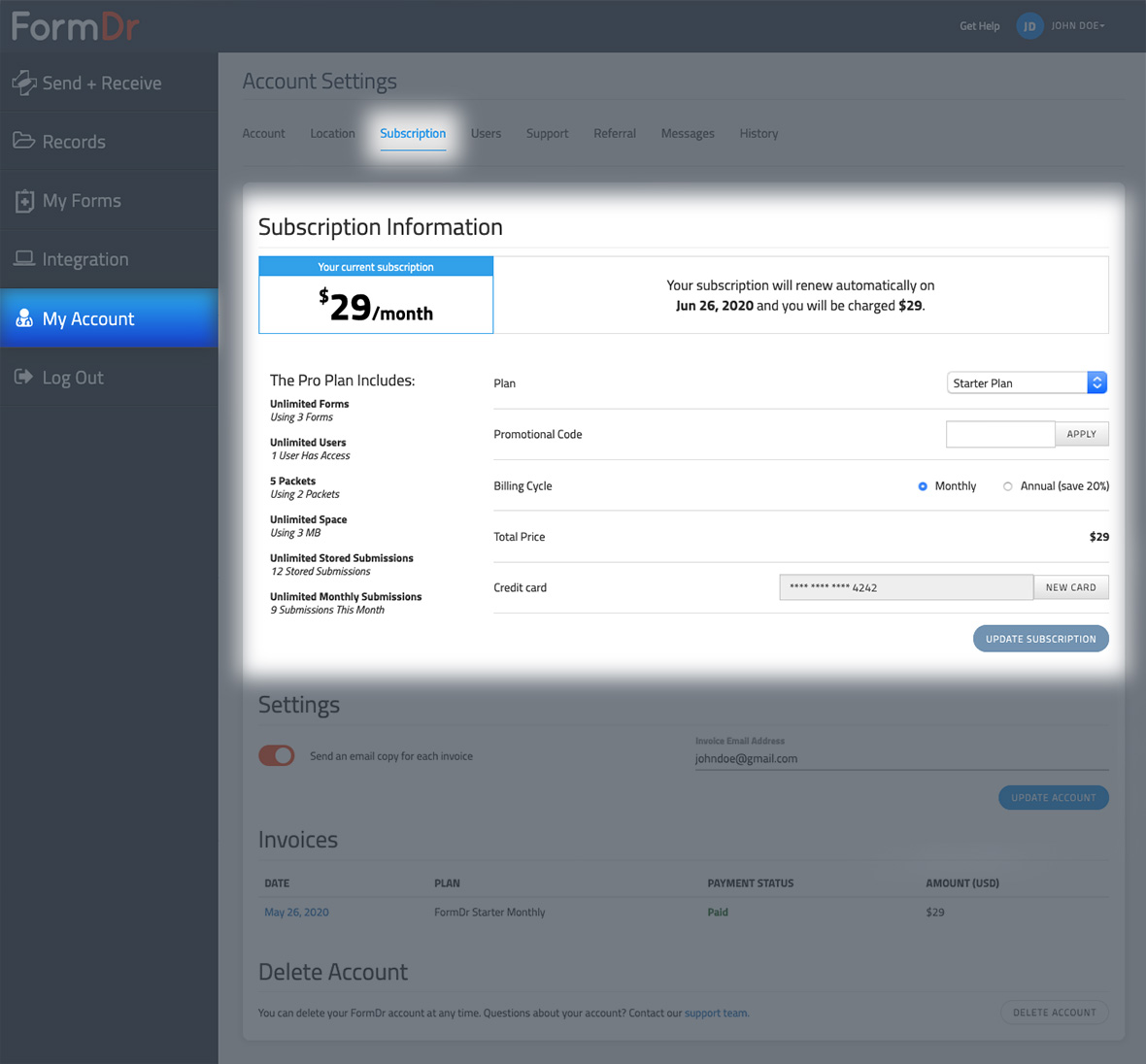 To View Your Subscription:
Log in to FormDr
Select 'My Account'
Select 'Subscription'
Subscription Information
Manage the details of your subscription on this page. At the top will be what your current subscription is, the date it will renew, and how much you will be charged.
Plan – This is the plan that you are currently on, you can upgrade to a different plan at any time. Any changes to your plan will result in a pro-rated charge.
Promotional Code – If you have received a promotional code, you may enter it here. Promo codes take effect on your next billing cycle.
Billing Cycle – You can switch between monthly billing and annual billing. Some annual plans offer a savings. If you change your billing cycle in the middle of a current cycle, you will be charged a pro-rated amount.
Total Price – This is the actual price you will be paying for your selected plan and billing cycle.
Credit Card – The credit card you have stored on file for your account. You can update your card at any time by selecting 'New Card.'
When making changes to your subscription, make sure to hit the 'Update Subscription' button to save them to your account.