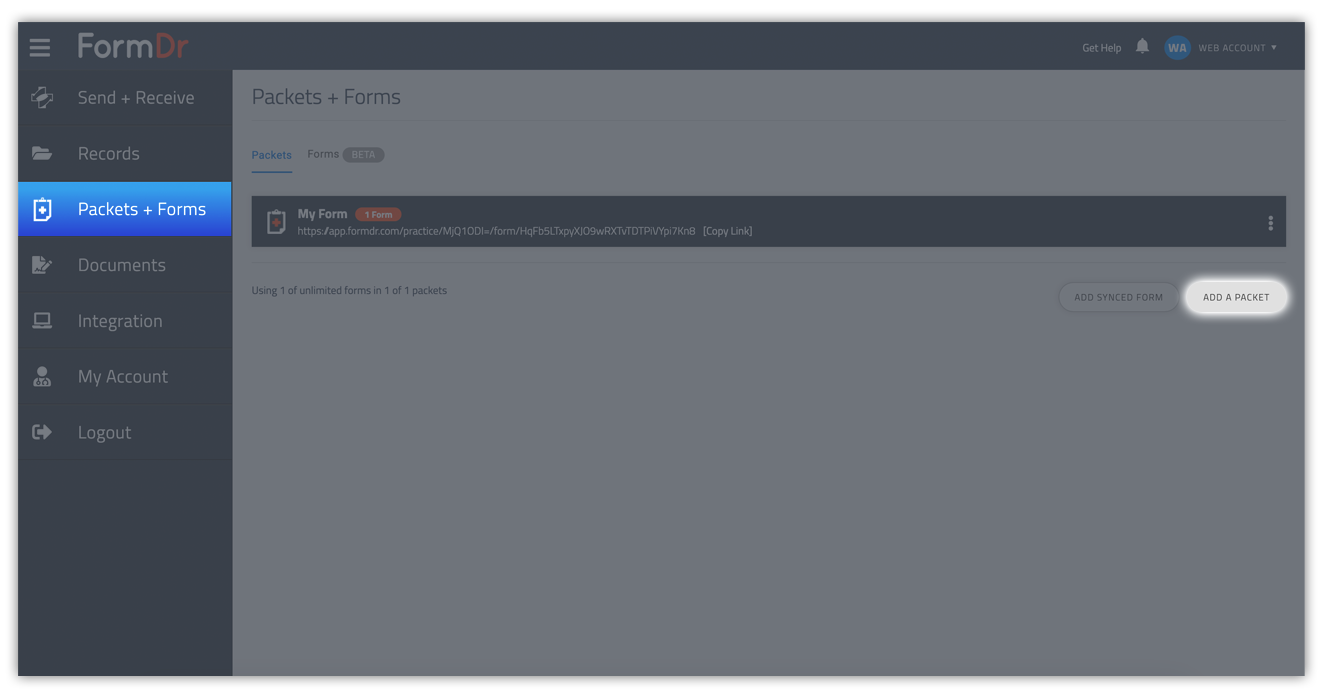 To Add A New Packet:
Log in to FormDr
Navigate to the 'Packets + Forms' page
Select the 'Add a Packet' button
Adding a Packet of Forms
You can set up an additional packet of forms by clicking 'Add a Packet.' There are 4 steps to creating a new packet:
Add – Add in as many forms as you need, you have the option to start from scratch, customize a template, import a form from an existing packet, or upload a file to have converted for you.
Build – To build your forms, simply drag and drop the field elements, images, signatures, and formatting elements on to your form.
Style – Add your logo, brand, and styling to your forms. Change the colors, sizes, and fonts of your forms.
Publish – You must publish your forms in order for the new packet to be viewed and completed by patients.