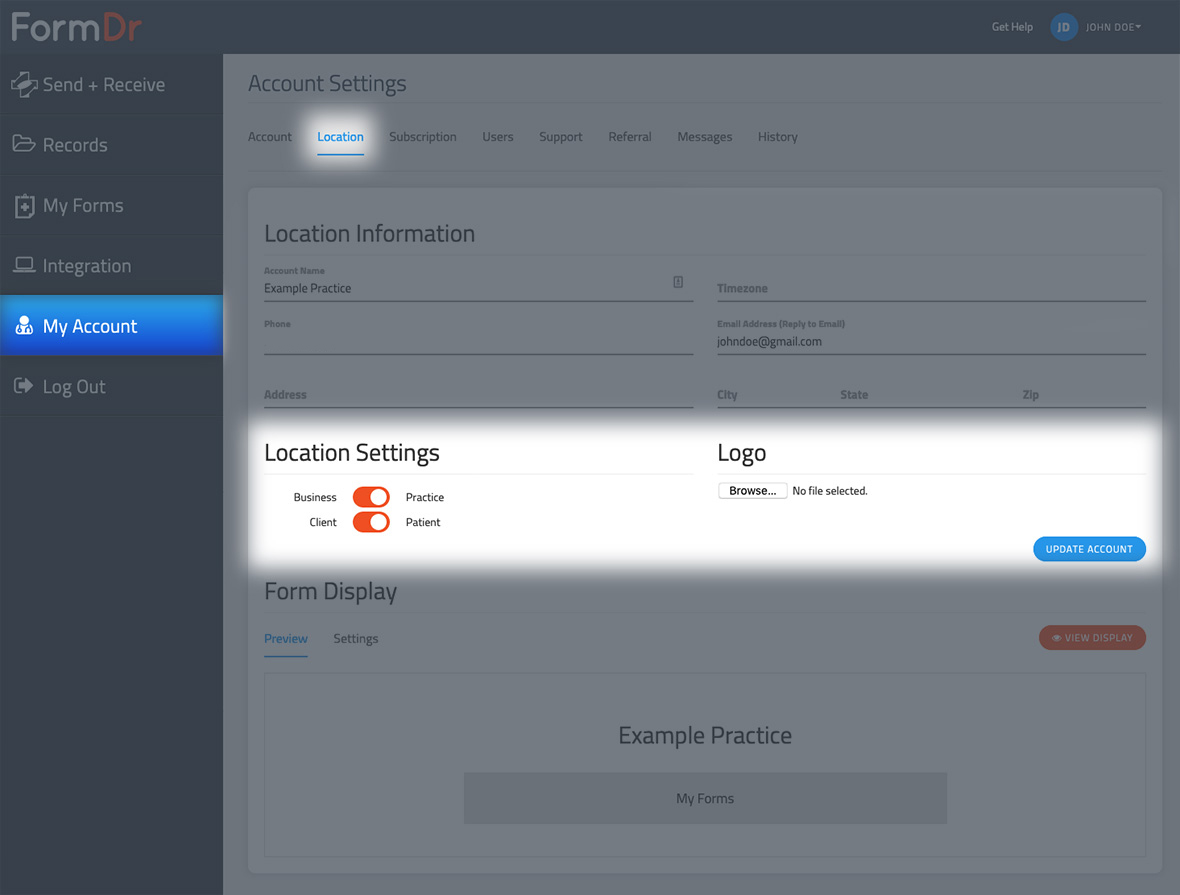 To Update The Locations Settings And Logo:
Log in to FormDr
Select 'My Account'
Select 'Location'
Scroll down to the 'Location Settings' and 'Logo' area
Location Settings
In this area you will find the settings for your location. There are two toggles here:
Business or Practice – this will toggle your account to be tailored for a more traditional practice, or if you run a different type of business using your account, you can change the setting to 'Business'
Client or Patient – this refers to the users that will be filling out your forms, depending on if you see 'Clients' or 'Patients,' select the toggle that fits your location the best.
You can change these settings at any time, they simply update the titles in areas that may reference business/practice and client/patient.
Logo
You can upload your locations logo here, this logo is used on the 'Form Display' page. Click the 'browse' button to search for your logo. After uploading your logo, simply click the 'Update Account' button.