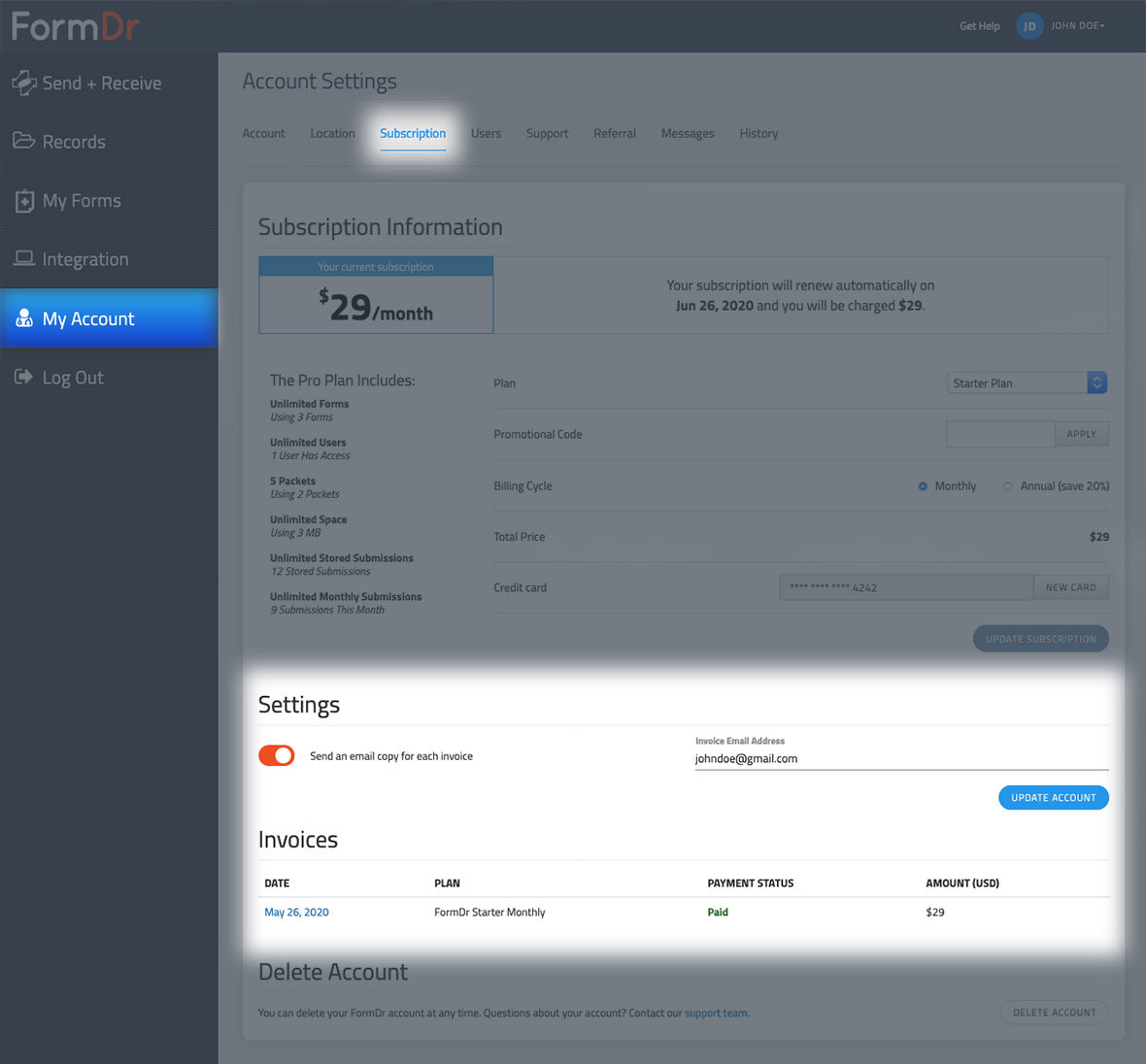 To View Invoices:
Log in to FormDr
Select 'My Account'
Select 'Subscription'
Scroll down to 'Settings' and directly under 'Invoices'
Settings
You can enable a copy of each invoice to be emailed to a specific email address. When you initially set this up, it will default to your primary account admin email, but this can be changed to any email you like. An email will be sent with the billing cycle, plan, price, and a link to download a PDF of the invoice.
Invoices
Each invoices generated in your account will be listed here. You can view the Date, Plan, Payment Status, and Amount of each invoice. Simply click on the date to download the invoice.